Frank Castle Is Being Hunted In New Punisher Promo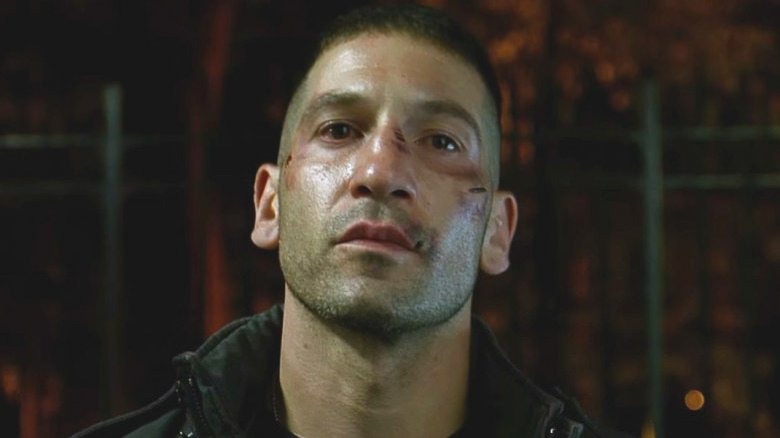 Police are hunting for Frank Castle in the newest look at The Punisher. A short promo released on the show's Instagram page shows night vision cameras of armed men looking through an apartment building, but the overturned chair suggests that the man they are looking for is nowhere to be found. "Everything will come to light eventually," the show wrote in the caption.
Some fans have theorized that the footage is taking place in Anvil Corporation, the private military company belonging to the Punisher's former friend Billy Russo, who will be played by Westworld's Ben Barnes on the upcoming series. While the video doesn't explicitly confirm this, it seems fair to say that, since this is Marvel, we aren't looking at just simple security footage. The show's account also recently shared other videos and images showing someone spying on Frank's home, suggesting that this may go beyond just a simple military operation.
The Punisher will follow Jon Bernthal's antihero, with Ebon Moss-Bachrach joining him as the weapons expert Micro, Amber Rose Revah playing a Homeland Security agent, Shohreh Aghdashloo playing her mother, Michael Nathanson playing her partner, Jason R. Moore and Daniel Webber playing former soldiers, Paul Schulze playing a high-ranking CIA official, and Daredevil's Deborah Ann Woll returning in her role as Karen Page. The show comes from Hannibal's Steve Lightfoot.
The Punisher does not have a premiere date yet, but with Netflix ramping up promo material, it seems like one should be revealed soon. We do know that the series is set to premiere this year, so time could be running out before the sledgehammer falls on the show. For now, see some facts about the main character that you might not know.