First Look At Jon Bernthal In Full Costume As The Punisher Revealed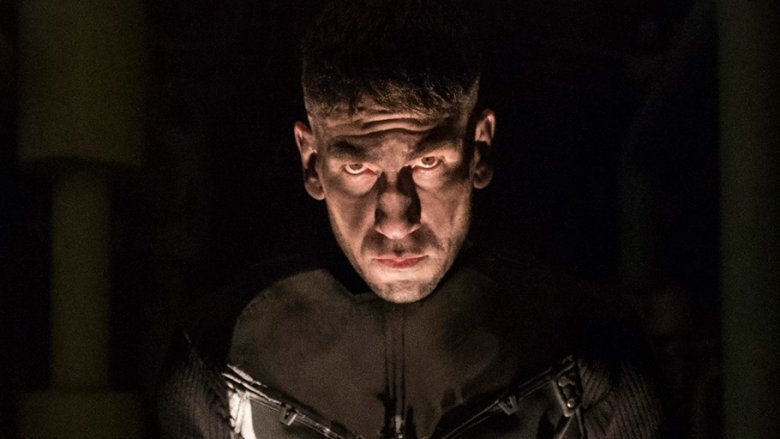 Marvel/Netflix
Hot off the heels of the release of The Defenders, Marvel and Netflix are wasting no time in getting onto their next, sixth series exclusive to the streaming network. 
Just days after wrapping up their newest superhero team-up with a concrete-busting teaser trailer for the series—because even the TV shows have post-credit scenes, now—Marvel and Netflix have released an ominous photo of star Jon Bernthal fully suited up in the classic skull armor as Frank Castle, aka the Punisher. It's the first time we've gotten a glimpse at how the character will look in his own series after he started down the path of superheroic vigilantism at the end of Daredevil season 2.
The Punisher will arrive on Netflix at some point in the back end of 2017, Marvel has confirmed. In addition to Bernthal, it will star Ebon Moss-Bachrach as a weapons expert called Micro, Amber Rose Revah as a Homeland Security agent named Dinah Medani, Jason R. Moore as former soldier Curtis Hoyle, and Daredevil's Deborah Ann Woll as Karen Page. The show will be run by Steve Lightfoot, who previously worked as a writer and executive producer for NBC's surreal horrorshow series Hannibal.
Stay tuned for further updates on the status of the new show, and check out the full image of Bernthal as Castle below. Until we hear more, check out our list of facts about the Punisher you may not know.