The Punisher Image Revisits Frank Castle's Military Days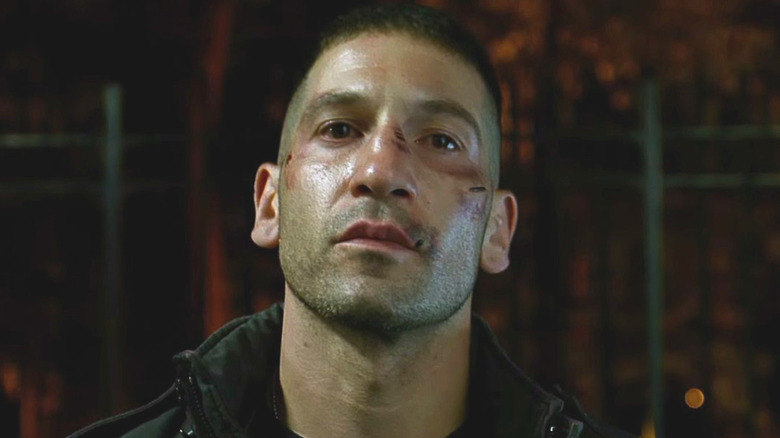 Netflix
You don't just wake up being the Punisher. It takes a lot of intensive training.
Empire has a new photo from Marvel's upcoming Netflix series, and it suggests that we'll get to see more of what turned Frank Castle (Jon Bernthal) into the relentless vigilante driven by the murder of his family.
In the photo (below), we see Castle during his time with the Marines, suited up not in his trademark skull outfit, but in tactical sniper gear.
The 13-episode first season takes place in the same world as The Defenders, but will reportedly be separate from the likes of Daredevil, Luke Cage, Jessica Jones, and Iron Fist. Of course, Bernthal introduced the character in the second season of Daredevil, so there should be some connections. Deborah Ann Woll will reprise her Daredevil and Defenders role as Matt Murdock's former assistant, Karen Page.
Bernthal explained the reason behind the Punisher's taste for vengeance, inspired by watching his wife and child brutally murdered. "It's the only thing that silences the demons, temporarily," says Bernthal said. "There's going to be an attempt to move beyond the Punisher, but that's something he can't shake. There's part of [the Punisher] that's hungry to get back into the darkness, that's excited to see it fall apart."
The show will also be a little different from the other Marvel shows on Netflix: co-star Ben Barnes (who plays Jigsaw), said there won't be any characters with super powers. It's also unlikely that the Punisher will ever join up with the Defenders.
We're still waiting for an official release date, but a new teaser promises The Punisher will arrive this year. Until we hear more, check out some facts about the Punisher you may not know.