The Only 4 MCU Movies Sam Raimi Watched Before Making Doctor Strange 2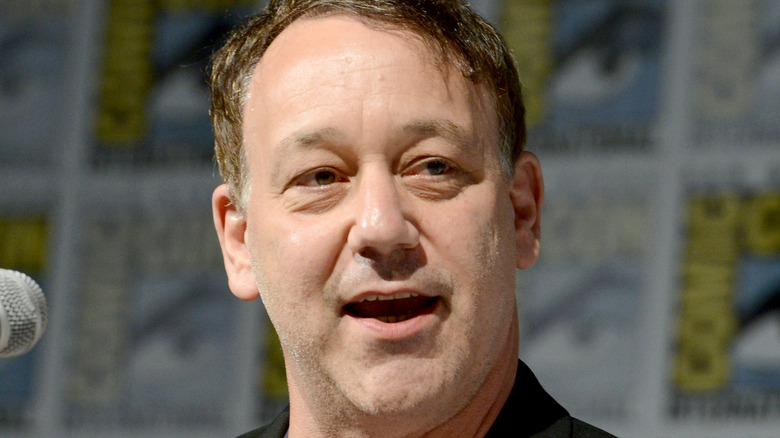 Michael Kovac/Getty Images
"Doctor Strange in the Multiverse of Madness" promises to be one of the most unpredictable and important movies to grace the Marvel Cinematic Universe in Phase 4. For a start, the film is set to continue the franchise's multiverse plotlines following the events of "Spider-Man: No Way Home," so anything is possible. Furthermore, Wanda Maximoff (Elizabeth Olsen) will return to the fold for the first time since "WandaVision," albeit grief-stricken and more powerful than ever. Throw in some adventures across the multiverse, and what you have is a movie that's bound to change the landscape of the MCU for years to come.
Of course, one of the most exciting things about "Doctor Strange in the Multiverse of Madness" is Sam Raimi's return to the director's chair. His "Spider-Man" trilogy from the 2000s arguably paved the way for the current golden age of superhero movies. With his web-slinger flicks, Rami showed that he understands these characters and stories, which makes him a perfect fit for the MCU. However, while Raimi will go down in history as a major contributor to superhero movies, his MCU knowledge was surprisingly lacking prior to joining the franchise.
Sam Raimi wasn't that familiar with the MCU before Doctor Strange in the Multiverse of Madness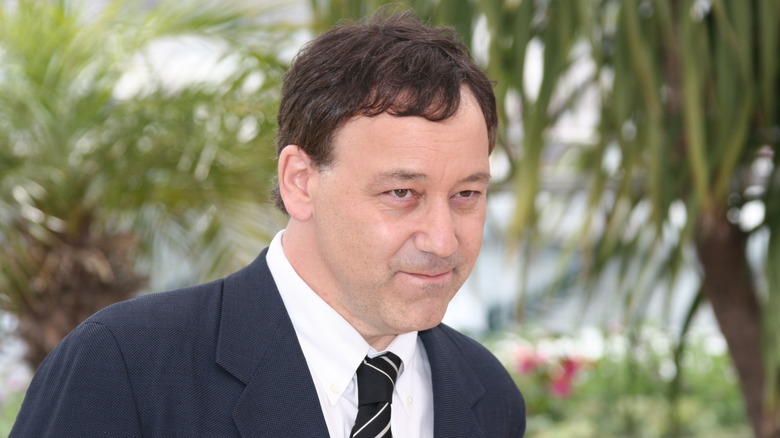 Denis Makarenko/Shutterstock
Sam Raimi is a self-proclaimed comic book nerd who grew up on a steady diet of Marvel stories. That said, he didn't exactly rush out to see the myriad of MCU adaptations that have dominated the box office landscape since 2008.
In a recent interview with Fandango, the "Doctor Strange in the Multiverse" director discussed how familiar he was with the franchise before accepting the reins to the "Doctor Strange" sequel. "Well, since you got to give a short story, I'm going to give a two-part answer. I had seen Iron Man, the first Avengers, Black Panther, and Doctor Strange, and little clips of the other movies," Rami explained. The director went on to say that he "loved" what he saw, but admitted that he was no franchise expert by any means. 
However, his lack of MCU knowledge didn't stop him from tackling "Doctor Strange in the Multiverse of Madness" with confidence. Despite not being familiar with the intricacies of the MCU, his inner comic book nerd was still alive and well. "I was a giant fan of the Marvel comic books of the '70s and '80s and into the '90s. So, I was super familiar with the characters and their stories, and their interactions. That's what the Marvel movies are based on. So that's my answer," he added.