What The Final Day On The Set Of Better Call Saul Was Like For Michael Mando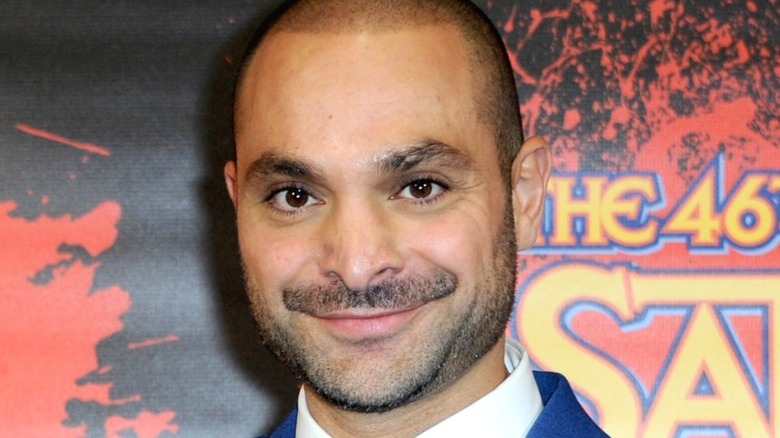 Albert L. Ortega/Getty
Contains spoilers for "Better Call Saul" Season 6
When Nacho Varga (Michael Mando) entered the scene in the early stages of "Better Call Saul," he could have been just one small-time crook in a sea of crooks. However, the character's practicality, intelligence, and love for his family cement him as one of the most essential pieces of the show's puzzle, alongside "Breaking Bad" veterans like Jimmy "Saul Goodman" McGill (Bob Odenkirk) and Mike Ehrmantraut (Jonathan Banks), and fellow newcomers Kim Wexler (Rhea Seehorn) and Chuck McGill (Michael McKean). 
Over six seasons, Nacho establishes himself as a clever, brave, and oddly moral operator in Albuquerque's less than lawful circles, but as the characters become more and more entangled in the darker underbelly of international narcotics business, his reputation as a capable man who loves his family paints him in a corner. Come Season 6, Nacho is forced to work for the absurdly dangerous Gus Fring (Giancarlo Esposito) in an attempt to take down the even more dangerous Lalo Salamanca (Tony Dalton), and as devoted fans no doubt know by now, it all ends in a mess of oil and death.
The shocking Nacho twist in "Better Call Saul" devastated fans, but what did Mando think of his character's final moments in the show — and, by expy, his own last day on the set of "Better Call Saul?"  
Mando's last day on Better Call Saul set was full of freak weather and tear tattoos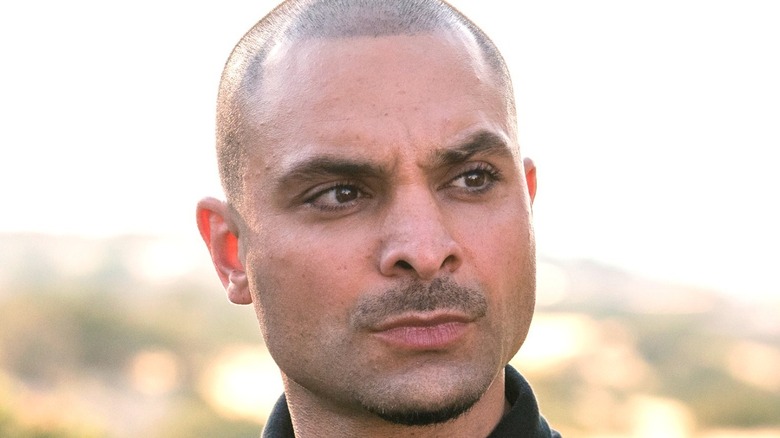 AMC
Nacho's end in "Better Call Saul" was tragic and memorable, and in an interview with Variety, Michael Mando revealed that his last day on the set was almost as dramatic as the character's last episode in the show. In fact, it seems that even nature conspired against Nacho's exit from "Better Call Saul."
"It was an unbelievable experience," Mando says of the day of Nacho's death scene. "The day we shot that scene, when we turned the cameras on Nacho, a huge sandstorm hit immediately and we had to run back home before our cars got stuck in the mud. When I came home, lightning struck the tree in front of my house and fell on my driveway; I couldn't get into the house. There were all these weird things that were happening."
Though nature eventually ceased its protests, Mando still had to deal with the emotional turmoil that comes with such moments, when he realized that he had not only managed to endear himself to the audience of "Better Call Saul," but also the cast and crew of the show paid tribute to him, as well.
"The crew had Nacho shirts on and tear tattoos, and I couldn't believe how much this character meant to so many people," Mando revealed. 
Nacho's final scene in "Better Call Saul" is a complex, thrilling, and cinematic affair that befits the character, and seems destined to become one of the all-time great character exits in both "Breaking Bad" and "Better Call Saul." It's nice to know that Mando, too, got to experience such a memorable final day on set.