The Three's Company Character You Likely Forgot John Larroquette Played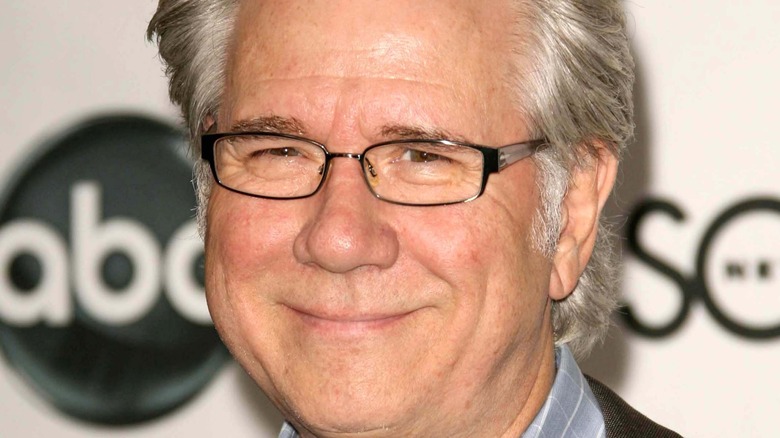 s_bukley/Shutterstock
To say that John Larroquette has a prolific career still feels a bit limited. The actor's massive amount of work spans multiple decades, beginning with a narrator role for the original 1974 "Texas Chainsaw Massacre (via SyFy). Yet the bulk of Larroquette's work was usually rooted in notable TV appearances. The actor had an Emmy-winning recurring role on "The Practice," appeared in the CBS legal dramedy "The Good Fight," and even had his own critically acclaimed series with "The John Larroquette Show." However, fans may best recognize Larroquette's role as a prosecutor on "Night Court."
In the NBC series, Larroquette played the arrogant Dan Fielding, who was busy hitting on women when he wasn't working in court. The series' impressive run from 1984 to 1992 helped establish the Dan Fielding character as one of Larroquette's most iconic. After all, "Night Court" was a beloved comedy series among fans. The show is even aiming for a return as a revival, with Larroquette attached. Surprisingly, "Night Court" isn't the only popular sitcom where Larroquette played a character somehow involved with the law. In fact, during the '70s, Larroquette appeared alongside the late John Ritter on "Three's Company," as a character you might have forgotten.
Larroquette portrayed a cop on Three's Company
In the Season 3 Episode, "Jack Moves Out," "Three's Company" briefly turns into two after Jack Tripper (Ritter) gets into a fight with his roommates Janet Wood (Joyce DeWitt) and Chrissy Snow (Suzanne Sommers). Jack accepts a live-in cook offer for the Laytons but experiences a change of heart after trying to fend off the advances of Mrs. Layton (Cynthia Harris). What follows later in the episode is a humorous scene where Jack tries to sneak back into his old apartment. Unfortunately for him, he's caught by a cop, who eagle-eyed fans may notice is played by none other than Larroquette (via IMDb).
Apparently, we might not have ever recognized the actor if he'd completely stuck to the script. Via Three's Company Fandom, in an excerpt from the book "Come and Knock On Our Door: A Hers and Hers and His Guide to Three's Company," Larroquette improvised by taking off his hat so that the audience could see his face. But the move might have been unnecessary considering the comedic exchange between him and Ritter. As his character misunderstands the living arrangements between Jack, Janet, and Chrissy, he later quips, "Who cares why you broke in. Why did you break out?" The standout line is the perfect comedic end to an already memorable scene.