The Surprising Number Of Awards Three's Company Actually Won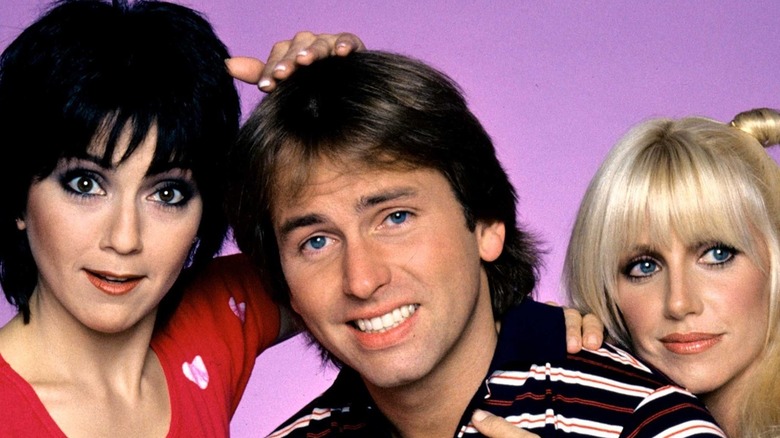 ABC
"Three's Company" debuted on screens back in 1977 and ended in 1984, but the sitcom has a strong and dedicated fan base who keep the show's memory alive to this day. Based on the British sitcom "Man About the House," the ABC comedy focused on the chef Jack Tripper, played by the late John Ritter, and his roommates Janet Woods (Joyce DeWitt) and Chrissy Snow (Suzanne Somers) as they deal with the everyday problems and situations life throws at them. Some elements of the show haven't aged well, but "Three's Company" will always be fondly remembered as a classic of its genre.
Overall, however, "Three's Company" is a show about friendship and being there for each other, which is why it's loved by millions of people all around the world. During an interview with Antenna TV back in 2017, DeWitt revealed why she thinks the series continues to resonate with viewers, stating that its themes are universally relatable. "Those guys were really there for each other," she said. "There was such heart between the characters and I think that the audience shared in that and embraced those characters in the same way."
Due to its crowd-pleasing sensibilities, it's unsurprising to learn that "Three's Company" won some awards during its eight-season run. That being said, the number of prizes that the show actually picked up might surprise some fans of the hit comedy.
Three's Company won six awards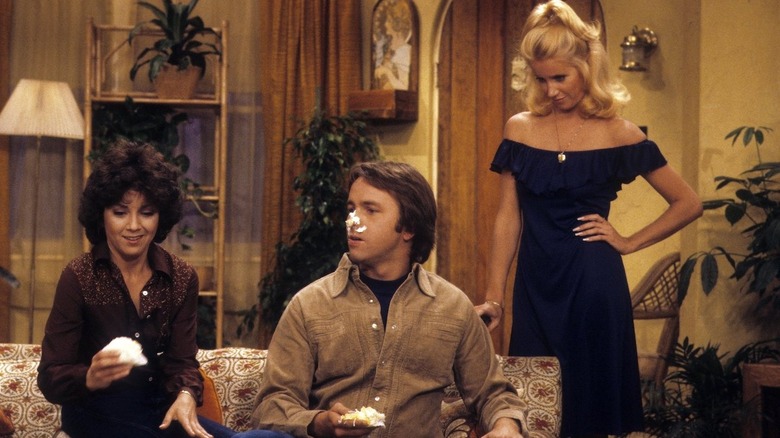 ABC
"Three's Company" was nominated for several awards throughout the years, but the show emerged victorious on six occasions (per IMDB). The sitcom was a hit at the Emmys, earning five nominations at the ceremony during its original run. That said, the popular sitcom eventually picked up one of the coveted Emmy trophies when John Ritter won the award for Best Actor in a Comedy Series back in 1984. That wasn't the end of Ritter's success that year either, as he received a prize for his acting abilities on "Three's Company" at the Golden Globes, marking the series' second prize at the ceremony following Norman Fell's Best Supporting Actor win in 1979.
Per IMDB, "Three's Company" also enjoyed success at the People's Choice Awards, winning accolades in 1978 and 1984, respectively. At the first ceremony, the sitcom had to share the Favorite New TV Comedy Program award with "The Love Boat." Good things come to those who wait, however, and "Three's Company" became a sole winner six years later when it became the voters' Favorite TV Comedy Program.
"Three's Company" has also been celebrated at awards ceremonies in later years. In 2006, the Online Film and Television Association inducted the series into its Hall of Fame, proving that the sitcom's legacy is everlasting.