Whatever Happened To Ry's Ruffery After Shark Tank?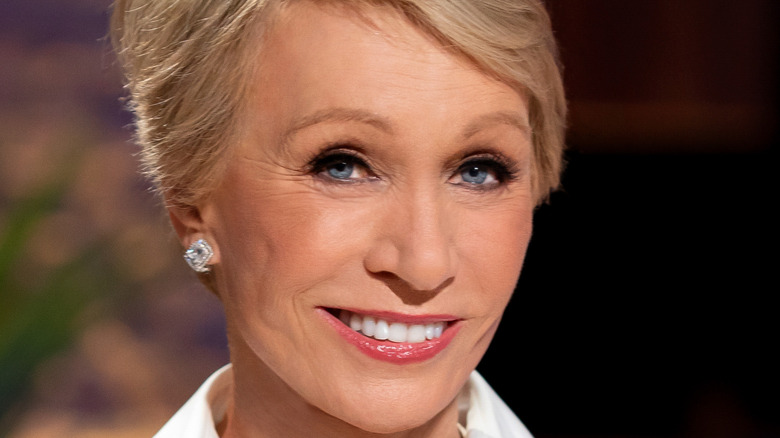 ABC/Christopher Willard
Every season, ABC's "Shark Tank" helps small businesses to reach a wide audience and perhaps find financial support among the investors who make up the show's panel of judges. One of the biggest success stories "Shark Tank" has ever brought to national attention is the Scrub Daddy line of sponges, which has become a worldwide success since appearing on the ABC reality series in 2014.
Among those entrepreneurs who hoped to find a sympathetic ear on the show was Ryan's Bakery, which is pitched its wares during Episode 26 of Season 4 of "Shark Tank" in 2013. The company sells a fleet of high-quality dog treats produced by a young entrepreneur named Ryan Kelly, who was only 11 years old at the time of his sales pitch on the series (per Lemonade Day). Ryan Kelly, his mom Daniela Cos-Kelly, and their dog Barkley appeared on the program together to pitch the gourmet items. Kelly and his mom sought $25,000 for a 25 percent stake in the company, and eventually, Barbara Corcoran took up the family's pitch and invested.
The show later caught up with Ryan in a "Beyond the Tank" segment which aired in 2018, per CNBC. There, fans learned that the bakery's name had been changed to "Ry's Ruffery," though their line of products remained the same and strived to produce quality dog treats. Now, fans of the show might be wondering what happened to Ry's Ruffery after the cameras stopped rolling.
Sadly, it seems Ry's Ruffery is no longer in business
Sadly, per All Shark Tank Products – and like a number of other products which appeared on "Shark Tank" — it appears Ry's Ruffery has ceased operation. The company's last Facebook post was in 2018, its Instagram hasn't seen updates since 2017, and the "Ry's Ruffery" website no longer exists.
The business had its ups and downs before shuttering for good. During the company's appearance on "Beyond the Tank" (as noted in the CNBC article), Ryan Kelly recalls that they were selling the treats at local soccer games and other events. After "Shark Tank," the company went national, and their products sold in such large chain stores as Target, PetSmart, Wegman's, and Kroger. But, by 2018, they had gone back to exclusively offering their treats on the company's website. The company had made a profit of $7.7 million in sales by the time the "Beyond the Tank" segment aired, per CNBC.
There's no official word why the company shuttered. We do know Daniela Cos-Kelly passed away unexpectedly at age 48 in 2018, per Lemonade Day and the Kelly family's GoFundMe page. Fans of the show will remember the Kellys and their entrepreneurial spirit, even though Ry's Ruffery no longer exists.