The One Chicago Supporting Character LaRoyce Hawkins Thinks Could Be Atwater's Love Interest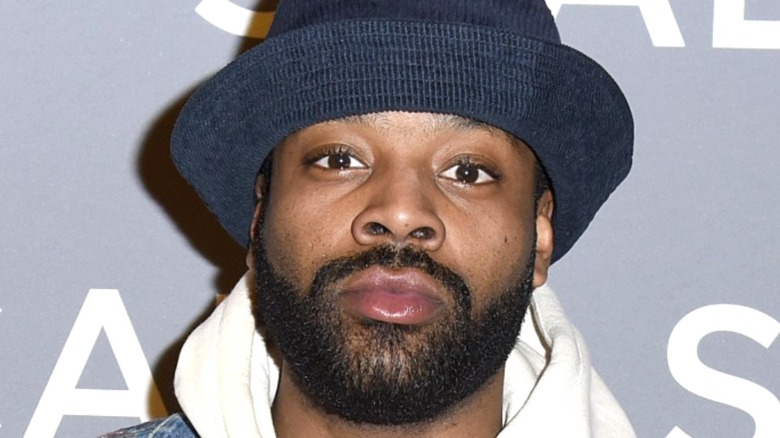 Vivien Killilea/Getty
"Chicago P.D." character Detective Kevin Atwater (LaRoyce Hawkins) is both a dedicated cop and a family man. His life once revolved around his sister Vinessa (Zoe Ishmael and Bobbi MacKenzie) and his brother Jordan (Ahmad Nicholas Ferguson and Kylen Davis). However, since the pair moved down to Texas in Season 5, Atwater's personal life has been a little bare. He rarely dates and hasn't had a proper recurring girlfriend in years. Fans did see him with a significant other in Season 9 when they met his then-girlfriend Celeste Nichols (Amanda Payton). However, Celeste disapproved of Kevin being a cop and they ended up breaking up within two episodes of her introduction. 
Many "Chicago P.D." fans have no doubt been wondering when, if ever, Kevin will finally get to experience a sweeping romance on the show. During a recent fan event, Hawkins himself floated an idea for which of the characters on the series he could potentially see falling into Kevin's embrace.
Hawkins thinks Atwater and Zora might make a great match
During NBC's One Chicago Day (A Chi-Hard Event) fan promotion on YouTube, LaRoyce Hawkins weighed in on Atwater's personal and professional life. And during his comments, he implied that Officer Zora Scott (Deanne Lauvin) just might be the medicine to cure what ails Kevin. Zora is the sister of "Chicago Med" character Dylan Scott (Guy Lockard) and has made several appearances on the "Chicago P.D." sister show since first being introduced in Season 7. 
"While we do know that Atwater needs love, and enjoys love. I think Officer Zora will be a perfect fit for Intelligence," Hawkins said in the interview clip, implying that he would be interested in seeing Zora make the switch from "Chicago Med" to "Chicago P.D." "Now whether her and Kevin will find love — that's really up to Kevin. Naturally, we know all of the partners in Intelligence are already partners. So if we are just one more partnership, no problem with me."
In the world of "One Chicago," where workplace romances are far from unheard of, partners in crimefighting do occasionally end up being something more. Depending on how the franchise decides to handle the pair, fans could be seeing a new "Chicago P.D." power couple on the horizon.