Chicago P.D.'s LaRoyce Hawkins Breaks His Silence On Atwater's Biggest Secret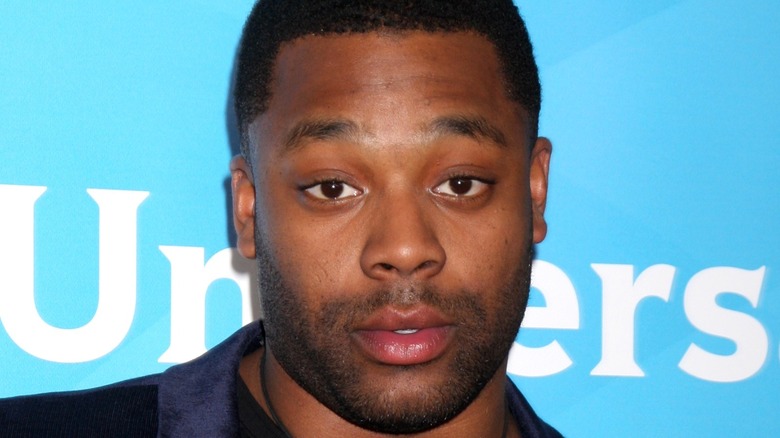 Kathy Hutchins/Shutterstock
Throughout its nine-season run, "Chicago P.D." has become one of NBC's biggest hits. The show, which is part of the network's "One Chicago" franchise, follows the officers of District 21 and the issues they face both on and off the job.
One of the most prominent characters in the series is Officer Kevin Atwater (LaRoyce Hawkins). Atwater has been part of District 21 since the show's beginning, transitioning from a uniformed patrol officer to a member of the Intelligence Unit. In the fifth episode of the show's ninth season, titled "Burnside," he meets a woman at a bar named Celeste (Amanda Payton), and the two wind up in bed together shortly after. They seem to hit it off, and in the morning, when Celeste asks him what he does for a living, Atwater deflects and avoids telling her he's a police officer.
Two of Celeste's art students are killed in the episode, and despite working the case, Atwater keeps his profession a secret due to his romantic interest's problems with cops. Just as he's about to confess to her at the end of the episode, she stops him. With the two connected on a romantic level, many are wondering how long he can keep his job a secret. Hawkins has recently hinted at what viewers can expect of the relationship going forward.
LaRoyce Hawkins explains Atwater's rationale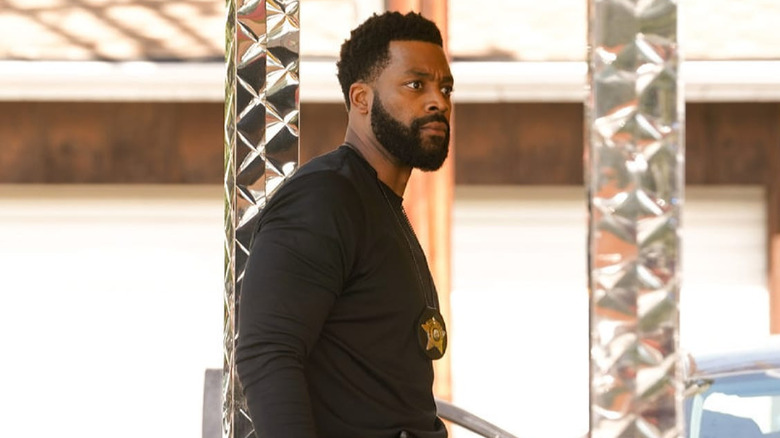 Lori Allen/NBC
Celeste is still reeling from the loss of her two students, which she blames on the cops as one of them was in police custody when his former friend killed him. At this time, she is unaware that Atwater is one of the officers who was transporting her student when he was murdered. LaRoyce Hopkins recently caught up with TV Insider and discussed the tense final scene of the episode when Atwater and Celeste hold each other in their sadness.
"He went in thinking, 'I gotta let her know,' and it becomes easier not to," the actor said. "For both of them, it becomes easier for them to just find the safest space they can with each other because the main thing that I know we're all as a cast and crew working towards for this season is home. What does home mean? What does home feel like for every character? Home is different. Home isn't just where the heart is, but where you feel the safest, and in that moment, Atwater decides to choose safety over the secret. They do their best with it from there."
The actor has also revealed that Episode 5 won't be the last we see of Celeste, but he didn't specifically state how big or small her future is on "Chicago P.D." "I hope that we notice a difference in Atwater's energy, a light or peace that he has that he may have struggled with historically because he didn't really have a safe space or someone to share his life with ... We'll see how long Atwater can hold this secret," he said.
It's sure to be fireworks when Atwater's big secret is finally revealed to Celeste. Stay tuned to "Chicago P.D." every Wednesday night on NBC to see how it all plays out.