The Ending Of The Marvelous Mrs. Maisel Season 3 Explained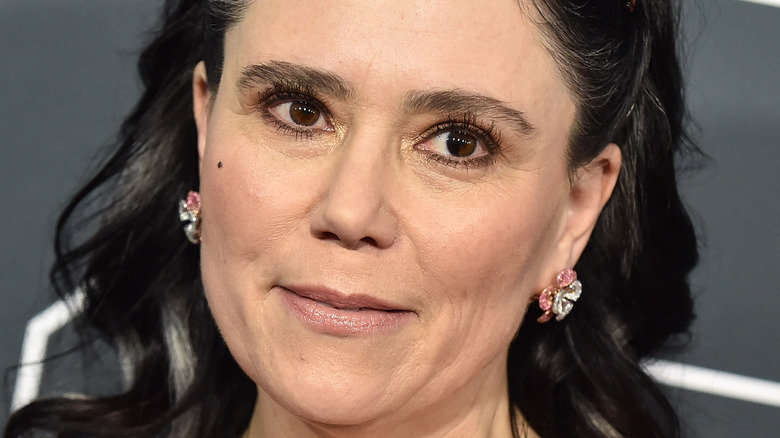 DFree/Shutterstock
Starring Rachel Brosnahan as the titular character, "The Marvelous Mrs. Maisel" follows a former New York City housewife as she attempts to pursue a career as a stand-up comic in the 1950s. Brosnahan portrays Miriam "Midge" Maisel, a well-off mother of two whose life is up-ended when her husband, Joel (Michael Zegen) leaves her for his secretary. After a drunkenly discovering that she has a knack for stand-up, Midge teams up with nightclub employee Susie Myerson (Alex Borstein) to start a career in comedy, a fact she keeps hidden from her straight-laced parents, Abe (Tony Shalhoub) and Rose (Marin Hinkle) (via IMDb). 
Due to her lack of stand-up comedy experience in real life, Brosnahan says "The Marvelous Mrs. Maisel" is the scariest thing she's ever done, but her efforts certainly pay off (via Cosmopolitan). Midge is an easy character to love and Brosnahan absolutely lights up the screen. While the first two seasons explore the inception and development of Midge's career, she is well on her way to having her name in lights by Season 3, ushering in plenty of changes for each of the characters. However, Midge quickly learns that show business isn't all it's cracked up to be. Despite her successes, the plot of the third season indicates that her confidence might contribute to her downfall. 
New opportunities for Abe and Joel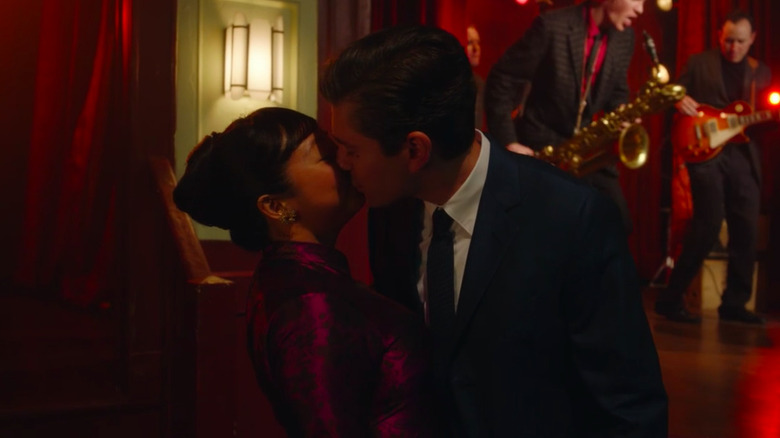 Amazon Studios
After penning a fire op-ed that gets published in The New York Times, angry readers pelt Abe with tomatoes in the street. Soon after, he's offered a job with The Village Voice as a theater critic, a prospect that greatly excites him after his disastrous exit from Bell Labs. Abe is one of the more static characters on the show. He only accepts change when he's prepared for it in advance and his by-the-book, critical attitude is his most consistent characteristic. After spending years working as a mathematics professor, Abe is elated to have done something that elicits such a strong reaction. It's the first time viewers see Abe excited at the prospect of change, rather than his usual begrudging acceptance.
Meanwhile, Joel has been busy with a venture of his own. In the season finale, titled "A Jewish Girl Walks Into the Apollo...," Joel opens up his nightclub in Chinatown (via IMDb). He is shown happily celebrating with his new girlfriend, Mei (Stephanie Hsu), although Midge steps in to do some stand-up when technical difficulties threaten the evening. When Joel's first introduced in the pilot episode, he's not a likable character. He's immature, mediocre, and selfish, but he slowly works his way towards redemption. By the Season 3 finale, Joel has become much more sympathetic. By the end of the season, Joel is a much more secure person than the man who fled with Midge's suitcase in the pilot.
Susie commits insurance fraud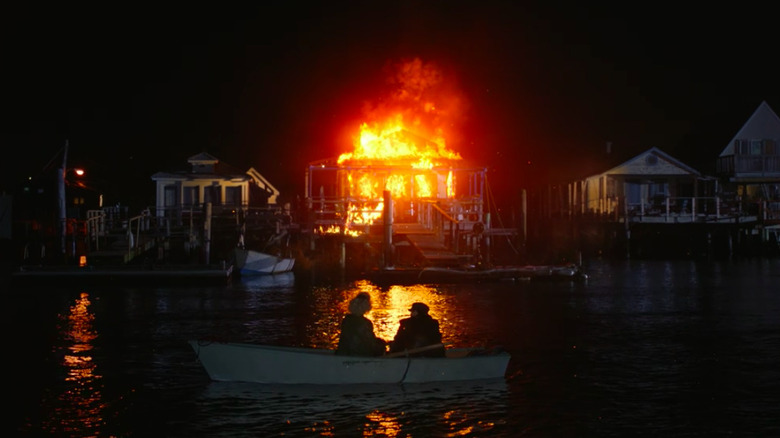 Amazon Studios
Season 3 is really where we see Susie trying to make her dream of being a successful talent manager a reality. By the third season, she is actively working towards that goal, even if it seems like she's constantly taking two steps forward and one step back. Even though the show is called "The Marvelous Mrs. Maisel," Midge and Susie's friendship is at the heart of the series. The conflicts they face in show business test their dedication, but Midge finds it hard to forgive Susie when she takes on Sophie Lennon (Jane Lynch) as a client in order to make more money.
Susie begins helping Sophie, a stand-up comedian known for hokey aphorism, achieve her lifelong ambition of becoming a serious performer. Although Susie does everything she can to help, Sophie falls flat on her face after a bout of stage fright. After dealing with one disaster after another, Susie becomes addicted to sports gambling.
A slew of bad decisions turns into a slippery slope for Susie. She is forced to set fire to her late mother's house in order to access insurance money to replace Midge's earnings, which she used to pay off her gambling debts. Even though Midge and Susie tend to have each other's backs, it's moments like these when the viewer is forced to recall that these two women come from vastly different walks of life. At the end of the day, it's their fierce determination that ties them together.
Midge is fired from Shy Baldwin's tour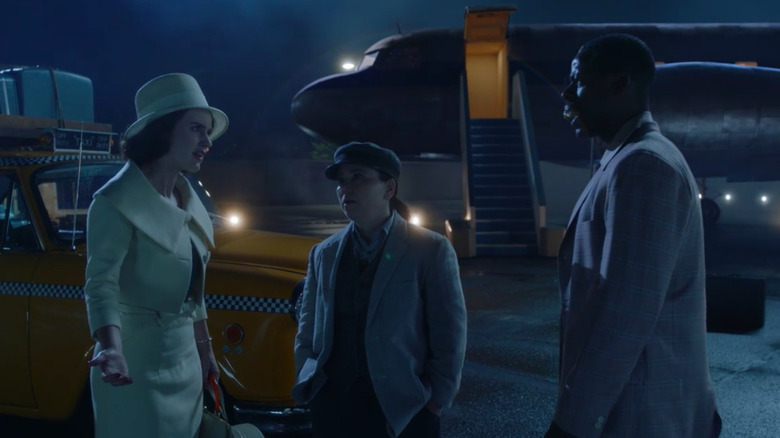 Amazon Studios
After struggling to find her footing in Season 1, the Season 3 premiere sees Midge successfully opening for Shy Baldwin. She learns to adapt her act as they travel across the country, further demonstrating the character's comedic prowess. Unaware of Susie's gambling problem, Midge buys back her old apartment from Moishe (Kevin Pollack) using her tour contract as collateral. This blows up in her face after she performs at the Apollo Theater, where she almost reveals to the audience that Shy Baldwin (LeRoy McClain) is gay, a fact she promised to keep secret (via IMDb). In the wake of her performance, Midge and Susie are fired from Shy's tour. They are abandoned on the tarmac as Shy's plane departs for Europe.
For Midge and Susie, it's a devastating turn of events. After so many ups and downs, it finally seemed like the success they were seeking was right around the corner. Viewers don't often see Midge fail. She makes mistakes, but she rarely faces the consequences of her actions, instead brushing them off with a funny quip and a quick costume change. However, her effervescent personality and quick wit aren't enough to get her back on Shy's plane. For Midge, it's the closest to rock bottom she's come over the course of the entire series. The cliffhanger ending leaves viewers wondering how Midge will handle this new obstacle, setting up the narrative for what's to come in Season 4.