The Homelander Detail That Has The Boys Fans Scratching Their Heads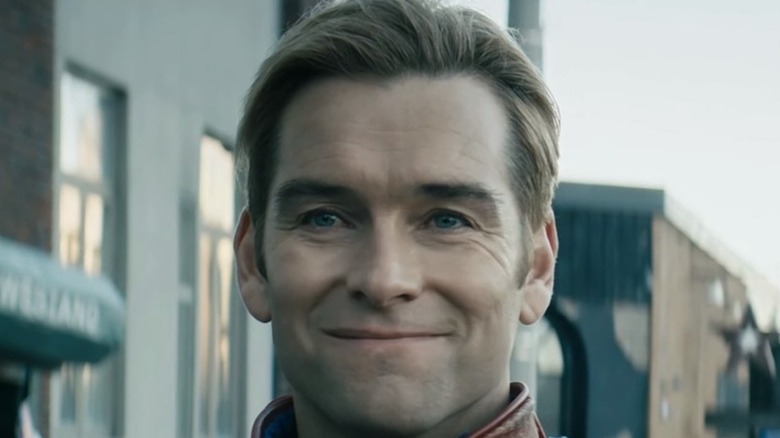 Amazon Prime Video
The world of Amazon's "The Boys" is so delightfully violent that it's become a bloody breath of fresh air in the superhero genre as it takes a satirical approach to men of steel and costumed crusaders. Based on the Garth Ennis and Darick Robertson comics of the same name, "The Boys" takes aim at Marvel, DC, and everything in between with its depraved team of heroes, called the Seven, while Billy Butcher (Karl Urban) assembles a team of his own to take them down and expose Vought International for the merciless corporation that it really is. The show quickly became a huge hit when it arrived back in 2019, and it's only gotten more popular since then.
It's easy to see why fans are excited to get more from the Eric Kripke-helmed series since Season 2 explored the history behind Vought, the Seven, and Homelander (Antony Starr) while also upping the stakes after Butcher finds his missing wife, Becca (Shantel VanSanten). But speaking of Homelander, it's going to be interesting to see how he copes with the new dynamic he has with his fellow Supes and Vought — since the Boys outed his girlfriend, Stormfront (Aya Cash), as an ageless Nazi.
The revelation cuts him off at the knees, and he's forced to submit to Vought's will — something he clearly struggles with considering his final raunchy scene on a rooftop. But there's a surprising detail about Homelander that has "The Boys" fans scratching their heads.
How did Homelander create a pure super-child?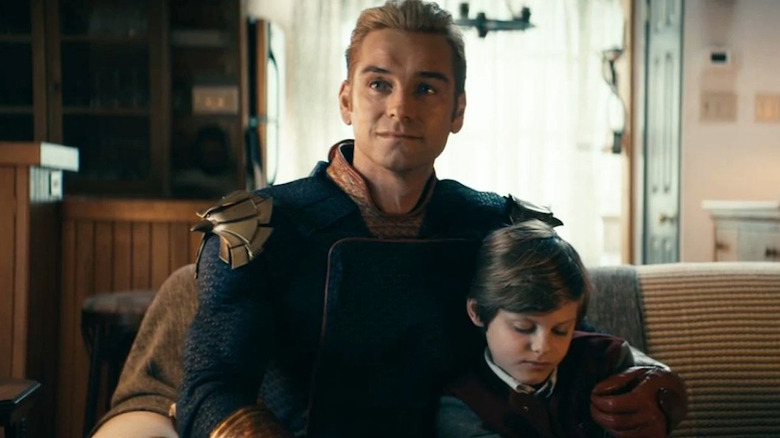 Amazon Prime Video
A huge part of Homelander's arc in Season 2 is about trying to train his son, Ryan Butcher (Cameron Crovetti) to use his dormant superpowers — something he's only able to do when he defends his mother in the finale. But fans on Reddit are confused at how Homelander was able to produce a child with full Supe abilities. Typically, other "heroes" are sterile or have children who don't have any powers of their own — Stormfront's daughter aged and died, while Mesmer's (Haley Joel Osmont) daughter is not shown to have powers.
Redditors quickly debated the reason why Homelander's son has powers, with u/Actual-Marketing-134 suggesting, "It's definitely bc of his superior genes due to him being so juiced up right up until they couldn't pierce inside or out with needles. Really it's just the matter of the right genes and the amount of V shot up through his veins." There's plenty of speculation in the comments of this discussion, with u/United_Complex_3171 adding, "Homelander was given compound before his birth while he was still inside his mothers [sic] womb. While [the] rest of them like [S]tormfront were given it after birth."
However, the series hasn't clarified the specific ins and outs of Homelander's powers and his past, so this is all pure speculation. Who knows, maybe we'll find out more in "The Boys" Season 3.