The ER Episode Fans Always Skip On A Rewatch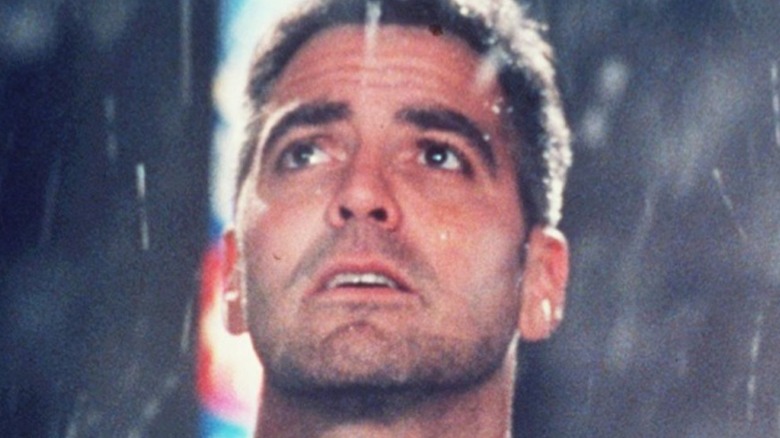 Getty Images
NBC's "ER" would probably rank pretty high on any list of the most popular medical drama series of all time. Beginning in 1994, the series aired for a total of 15 seasons, winning 23 Emmy Awards along the way.
As even casual fans will surely remember, the show followed the professional and private lives of staff working at the Chicago County General Hospital. Like any other show that remains on the air for as long as "ER" did, the cast gradually changed over the seasons. In fact, by the end of its run, many of its original stars like Anthony Edwards, George Clooney, and Noah Wyle had expanded their acting portfolios outside of the series by a considerable margin. 
Of course, more than a few medical dramas have a tendency to bid adieu to certain characters in a most tragic fashion, and "ER" was certainly never an exception. In fact, one episode of "ER" is considered so sad and tragic that even dedicated fans report skipping it when rescreening the series. 
ER fans can't watch the death of Mark Greene
Despite the fact that "ER" ended its historic run back in 2009, it remains a popular topic of discussion on certain corners of the Internet. For example, r/ERShow appears to welcome a thriving community of "ER" fans. According to one fan thread on the subreddit, some "ER" fans simply cannot stand to watch Season 8, Episode 21 ("On the Beach") because it is so sad. 
In this episode, the central protagonist of the series, Dr. Mark Greene (Anthony Edwards), is dying of a brain tumor. Fans follow Mark as he spends time on the beach in Hawaii with his daughter, Rachel (Hallee Hirsh), teaching her how to surf and how to drive a car. Tragically, Mark suffers a seizure, leaving him bedridden. Fortunately, he is able to spend his final hours with his daughter, imparting advice on how she should live her life "generously." Sadly, Mark dies in his sleep while listening to Israel Kamakawiwoʻole's "Somewhere Over the Rainbow."
"I don't watch Mark's funeral and I usually skip 'At the Beach,'" one since-deleted user noted on Reddit. "I don't care for the sick Mark episodes. Mark is one of my favorite TV characters of all time. It hurts to look at these episodes." Elsewhere, u/DannyC990 and u/Btldtaatw both agreed with this assessment. "Can not watch Mark dying and his episode 'On the Beach,'" u/Btldtaatw said. "I cried enough the first time."
Interestingly, the original poster of the question noted that she skips "On the Beach" because she favors another episode as Mark's last regular appearance. u/lfc_annie wrote, "I skip 'On the Beach' because I think the scenes of him leaving the ER + the letter [were] the best farewell for him."