Doctor Strange's Biggest Impact On Benedict Cumberbatch's Career Isn't What You'd Think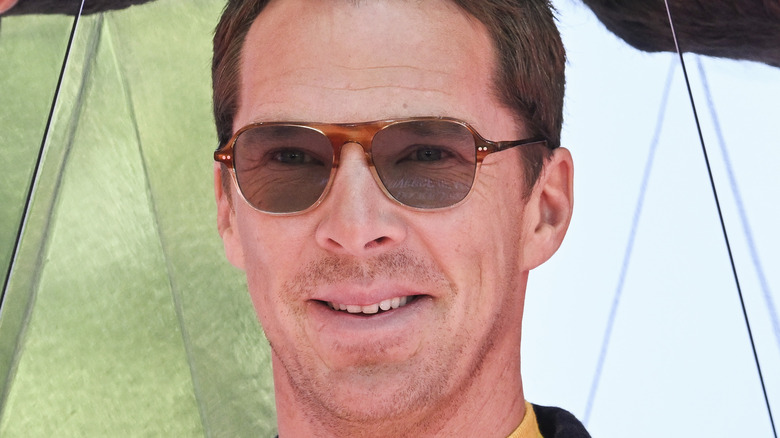 Gareth Cattermole/Getty Images
With an astonishing resumé containing more than 80 screen credits since his on-screen career kicked off in 2002, acclaimed actor Benedict Cumberbatch has vibrantly brought characters to life in a variety of genres. He has appeared in everything from historically-rich tales like "War Horse" and "1917," espionage thrillers including "Tinker Tailor Soldier Spy," compelling the TV shows like "Sherlock," as well as dramas including "The Current War" and "August: Osage County." Showing he has no limitations, Cumberbatch has also ventured into sci-fi with "Star Trek Into Darkness," as well as fantasy, voicing the dragon known as Smaug in director Peter Jackson's "The Hobbit" trilogy.
In short, Cumberbatch has done it all, but there's no question that his turn as the titular character in 2016's "Doctor Strange" shot his career into the stratosphere. As the Sorcerer Supreme who would eventually aid Earth's Mightiest Heroes in their battle against Thanos in "Avengers: Infinity War" and "Avengers: Endgame," Cumberbatch has played Doctor Strange six times to date. In December 2021, he made a pivotal appearance in "Spider-Man: No Way Home" and, on Friday, May 6, the actor will make his seventh appearance as Strange in the latest Marvel Cinematic Universe adventure, "Doctor Strange in the Multiverse of Madness."
Any fan of Cumberbatch's work can point to a number of roles that have defined his rich career, especially considering that two of them — "The Imitation Game" in 2014 and "The Power of the Dog" in 2021 — earned him two best actor Oscar nominations. But if there's one role Cumberbatch thinks impacted his career more than others, fans may be surprised to learn which one it is.
Playing Doctor Strange has also allowed Cumberbatch to get involved with 'delicate, difficult stories'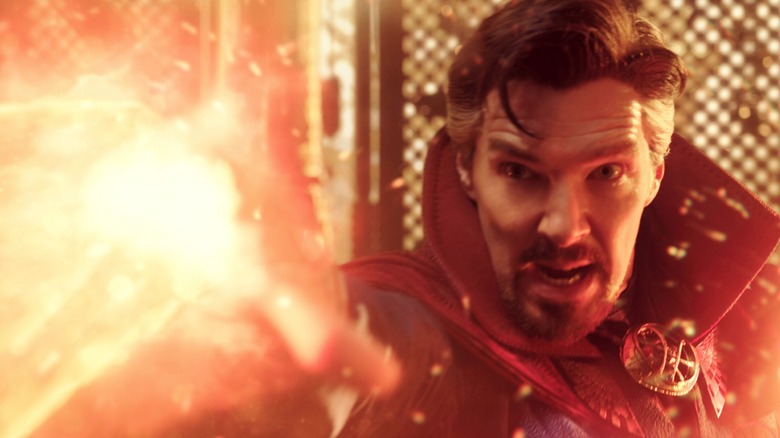 Marvel Studios/Disney
During a May 1 press conference for "Doctor Strange in the Multiverse of Madness" attended by Looper, Benedict Cumberbatch answered a question we posed to the MCU star: Is Doctor Stephen Strange the role that has defined his career?
"Yeah, definitely," Cumberbatch replied. "It's one of the biggest, and it's given me scope and freedom to support and nurture and finance smaller fare — delicate, difficult stories and issues that otherwise I wouldn't be able to shine a light on — either as a producer or an actor." He continued, "So, I'm incredibly grateful for that opportunity, let alone this richly complex, very rewarding, and fun character to play. I love being your Doctor Strange."
Further contemplating the career-defining aspect of the role, Cumberbatch said he's thrilled to keep reprising it as his path as an actor unfolds. "I'm on a journey, and this is a huge, huge part of it, and I always try to freshen things up and seek different challenges and work with different people, and this job is no exception to that," he enthused. "And while there are certain remits to doing a film at this scale, and it's sort of more of a marathon than a complete immersion for a short period of time in a character, it's incredibly satisfying. The sheer level of invertedness and childlike joy of playing and pretending that what's here is utterly different to what is there or what isn't there in the blue- or green-screen world."
He loves the visual effects magic that brings Doctor Strange to life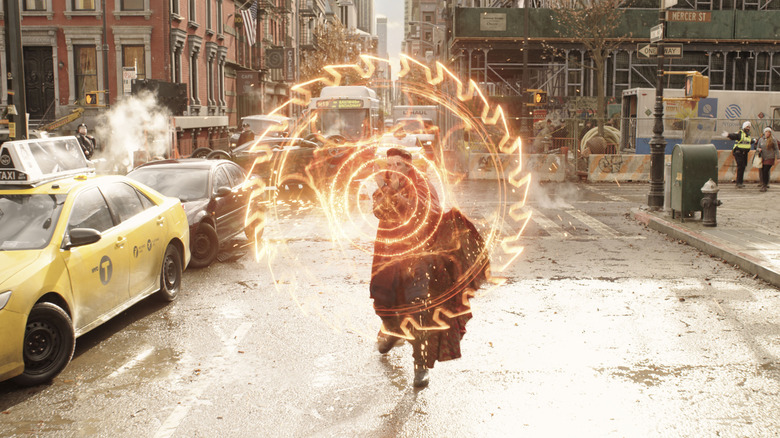 Marvel Studios/Disney
"Doctor Strange in the Multiverse of Madness" pairs Benedict Cumberbatch with iconic director Sam Raimi, who redefined the superhero movie genre from 2002 to 2007 with his "Spider-Man" trilogy. Coming off an MCU "Spider-Man" chapter of his own with "No Way Home," Cumberbatch said he's enamored with playing a part in the movie magic that brings his "Doctor Strange" stories to life.
"It's a fantastic muscle to exercise again, to create authenticity out of literally nothing," he remarked. "At the same time, I also get the most phenomenal, workable, real-world environments, whether it's the beautiful Sanctum Sanctorum, whether it's four blocks of New York City that Charlie Wood — our very brilliant production designer on this and the first film — enables us to also be able shoot and work with. That's also an unsung joy of these films. [They're not] all little orange dots on a green wall, but I like those as well."
Also starring Elizabeth Olsen, Rachel McAdams, Xochitl Gomez, Chiwetel Ejiofor, and Benedict Wong, "Doctor Strange in the Multiverse of Madness" opens in theaters Friday, May 6.