Where Is Laurie Prange Now?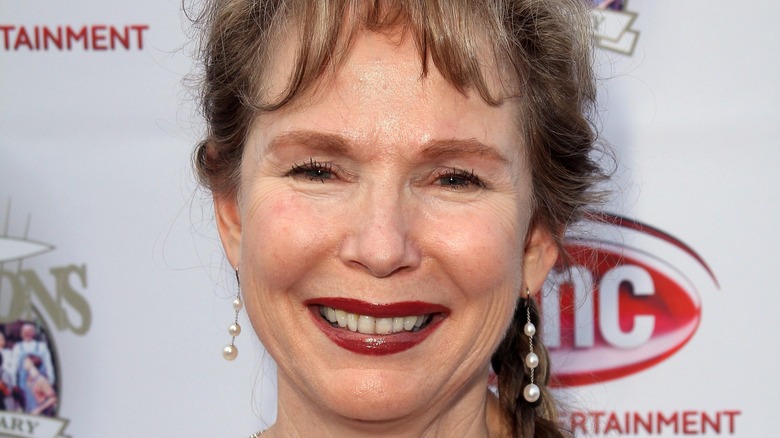 Kathy Hutchins/Shutterstock
When reflecting on the top actresses of the '70s, Laurie Prange might not be the first to come to mind. Much of her over 40 credits are one-time roles (via IMDb), but she built a solid reputation for portraying troubled characters alongside high-profile talent.
Throughout her career, Prange has brought an enjoyable dose of drama to a number of classic shows. A prime example is "The Partridge Family," the hit musical comedy starring teen heartthrob David Cassidy. In the 1971 episode "Road Song," Prange appears as Maggie Newton, a young runaway who hitches a ride on the Partridges' bus. The same year, Prange once again embraced her less civilized side in "Gunsmoke" as a feral, jungle-residing individual known as Wild Child.
In "The Incredible Hulk" TV series, Prange ditches the old persona to take on challenges as two different characters. She first plays Julie Griffith, a poisoned girl who is unable to walk, in the 1977 episode "Death in the Family," later taking on the part of Katie Maxwell, who is blinded by an accident and rescued by the Hulk (Lou Ferrigno) in the 1980 episodes "Prometheus" and "Prometheus: Part II."
Now in her early 70s, is Prange still expanding her resume with short-lived but daring roles? Let's see what the actress is up to now.
Laurie Prange is no longer acting but has fond memories of her career
After 20 years of consistently appearing in various projects, Laurie Prange's final credit is in 2009's "The Intervention," a suspenseful film about addiction and evil. Though Prange is no longer acting, she looks back on her career with pride and enjoys reminiscing on the memorable moments.
Prange regularly appears at conventions, including the Williamsburg Nostalgia Fest and Happy Trails Virginia Style. At these events, she's able to mingle with fans, sign autographs, and chat about highlights from her years on various sets. In an interview with VictoryNOW Films and TV at the Happy Trails event, Prange humorously discussed her passion for "never playing normal, always playing a quirky child in trouble, 'Gunsmoke' playing a Wild Child, blind, crippled, schizophrenic or dying. I died a lot."
She also expressed gratitude for having the opportunity to share the screen with major names like David Cassidy, Anthony Quinn ("The Man and the City"), and Bette Davis ("The Dark Secret of Harvest Home"). The latter always provided Prange with tips and tricks, such as not sitting under the hot lights and having her makeup melt. Prange said, "I feel very blessed that I worked with the people I worked with and had a nice run at it."