Minka Kelly Joins DC's Titans Series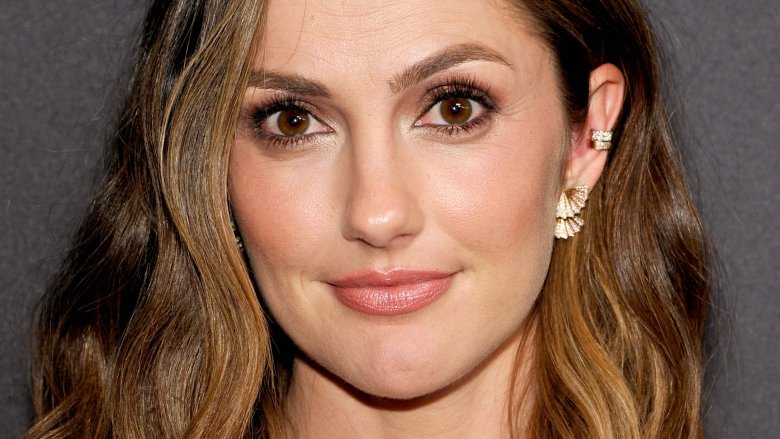 Getty Images
Minka Kelly will soon take to the skies as a classic DC heroine.
Deadline reports that Kelly is the latest actress to join DC's upcoming live-action series Titans, from DC Entertainment's Greg Berlanti and DC Comics CCO Geoff Johns, Akiva Goldsman, Sarah Schechter, and Warner Bros. TV.
Kelly will play Dove (also known as Dawn Granger), one-half of the bad guy-busting vigilante duo and romantic couple Dove and Hawk. Word of the 37-year-old starlet's casting comes just minutes after Smallville actor Alan Ritchson was confirmed to play Hawk (also known as Hank Hall), her partner in love and fighting crime. Dove and Hawk are two ends of the superhero spectrum, with Dove being agile and defensive and Hawk being aggressive and tough. 
Like Ritchson's role, Kelly's is a recurring one, though she'll have the option to be upgraded to a series regular come season two. Industry insiders speculate that a possible Hawk and Dove spinoff series is in the pipeline from the Titans producers. If that project winds up a reality, Ritchson and Kelly would headline. 
Joining Kelly and Ritchson for the superhero series are 24: Legacy actress Anna Diop as Starfire (also known as Koriand'r), an alien princess who seeks asylum with the humans on Earth. Starfire is tough as nails with a terrifying ability to fire energy bolts from her body. The heroine comes across the Titans as she ventures to find belonging and safety on the new planet she must call home. Australian teen actress Teagan Croft plays Raven (also known as Rachel Roth), the daughter of a demon and an empath who grapples with her uncontrollable emotions that, if left unchecked, will take over her body and push her dark side to the forefront. Brenton Thwaites of Pirates of the Caribbean: Dead Men Tell No Tales fame takes charge as Dick Grayson (also known as Robin and Nightwing) when he emerges from the shadows and assumes governance over the Titans. 
Fans likely recognize Kelly from her role as Lyla Garrity on Friday Night Lights, or her recurring appearances on Parenthood and The Path. 
Titans is written by Berlanti (Arrow, DC's Legends of Tomorrow, The Flash, Supergirl), Goldsman (Star Trek: Discovery), and Johns, and will launch on the newly formed DC Digital Service sometime in 2018. In the meantime, discover which heroes DC stole from Marvel and gave new names.