The Ducky Line That NCIS Fans Can't Help But Love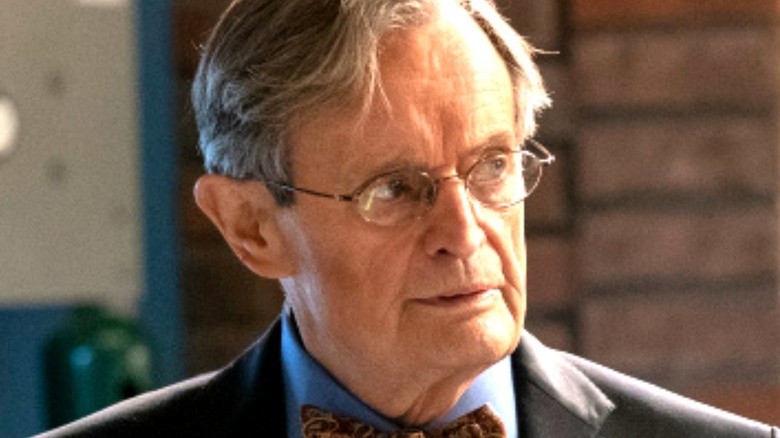 Sonja Flemming/CBS
Throughout its many years on the small screen, "NCIS" has become something of a classic in the realm of crime procedurals, and it's not difficult to see why. For the past 19 seasons and counting, the Naval Criminal Investigative Service has embarked on some truly gripping cases that have kept viewers, new and old alike, tuning in week after week. Not to mention, the personalities tasked with analyzing these situations, as well as the bonds they've come to develop with one another since the show's premiere in 2003, are endlessly entertaining to watch.
Upon branching off from "JAG" and doing everything in its power to stand on its own two feet, "NCIS" positioned a few of its cast members as series mainstays. Mark Harmon's Leroy Jethro Gibbs stands out as arguably the most well-known, having served as the face of the program for just short of two decades, but he's certainly not the only one to reach icon status. The likes of Abby Sciuto (Pauley Perrette), Tim McGee (Sean Murray), Ziva David (Cote de Pablo), and more have attained a similar level of popularity during their respective "NCIS" tenures.
Of course, one would be remiss not to spotlight the ever-popular Dr. Donald "Ducky" Mallard (David McCallum) in this conversation. The bow-tied medical examiner has become an "NCIS" highlight over the years, especially thanks to his sharp sense of humor. According to fans of the show, this line is far and away his absolute funniest line to date.
Ducky's retort to Ilan Bodnar's snide comment was gold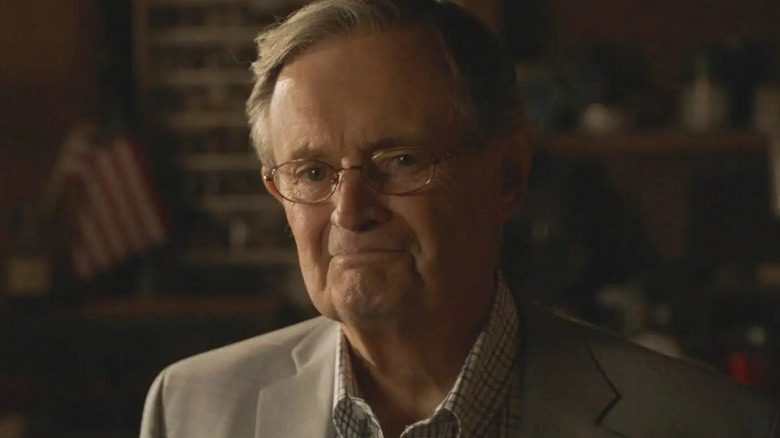 CBS
Of the numerous individuals who have graced the "NCIS" cast list, Ducky stands among the wittiest of the bunch without question. Even as he goes about performing autopsies or compiling psychological profiles, he still manages to whip out a chuckle-worthy one-liner now and again. Although, Redditor loki2002 believes that his retort to Ilan Bodnar (Oded Fehr) in the Season 10 episode "Shiva" is unmatched. After rudely asking him whose grandfather he is, Ducky simply replies, "Well, that depends. Who's your grandmother?"
Unsurprisingly, several other "NCIS" fans chimed in to give their thoughts on Ducky's grade-A roast. "Credit to whomever wrote that," replied Jlx_27, and the-_-seeker said, "I remember the joy I felt after seeing this scene for the first time!!" Reddit user GoalHistoric6867 also left a comment wishing that "NCIS" would do more with this response — perhaps having him use it on someone who actually turns out to be his grandchild unbeknownst to him. Additionally, esorellehcim expressed their love for Ducky's sass and praised David McCallum's work as the character.
When the day finally comes that "NCIS" meets its end, it'll undoubtedly remain a cornerstone of pop culture for some time after. It's hard to argue that Ducky and his many memorable lines won't play at least some small role in that longevity.