Ducky's Biggest Mistake Ever On NCIS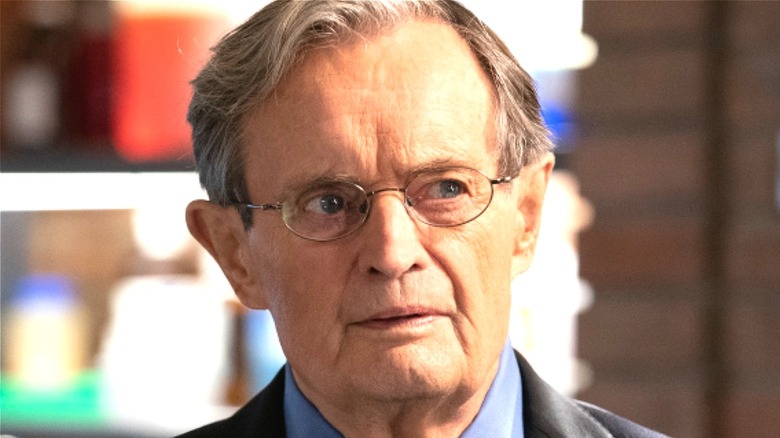 Sonja Flemming/CBS
It might be true that "NCIS" has one of the best crime-solving records in all of television history. Led for a full 18 Seasons by legendary NCIS Special Agent in Charge Leroy Jethro Gibbs (Mark Harmon), the NCIS Major Case Response Team has solved well over 400 cases since the series premiere in September 2003. 
Of course, none of the MCRT's work would be possible without the aid of the autopsy team. NCIS Chief Medical Examiner Donald "Ducky" Mallard (David McCallum) served in his position at the Naval Criminal Investigative Service's Washington D.C. bureau for the better part of two decades. Though the aged doctor eventually retired from his long-held role towards the end of Season 16, the good doctor's impact on the series cannot be understated. All this being said, however, even the best of us occasionally have a bad day at the office. 
One of Ducky's worst days at the office came approximately halfway through Season 6.
Ducky forgot Rule #35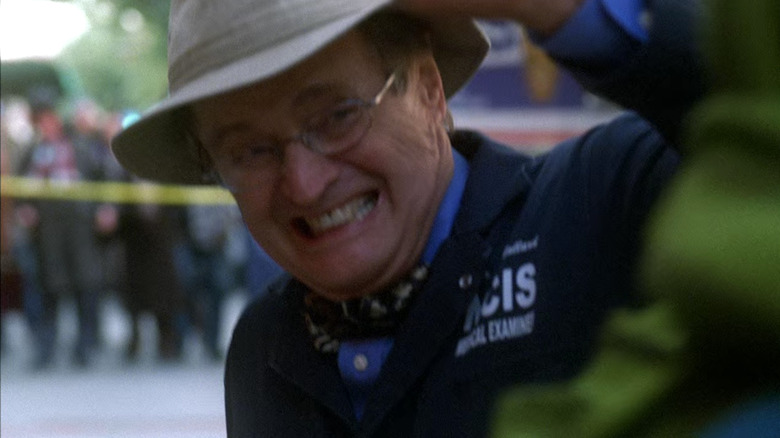 CBS/Netflix
In "NCIS" Season 6, Episode 13 ("Broken Bird"), the NCIS team is called to investigate the stabbing death of a petty officer. Though NCIS Assistant Medical Examiner Jimmy Palmer (Brian Dietzen) does his best to get them lost on the way there, he and Ducky eventually manage to meet up with the rest of Gibbs' team. 
Only shortly after Ducky and Palmer's arrival at the crime scene, NCIS-Mossad liaison Ziva David (Cote de Pablo) locates their first suspect. Such efficiency leads NCIS Special Agent Anthony DiNozzo (Michael Weatherly) to note that this case might just set a record for the fastest solved yet. However, only a few seconds after DiNozzo's latest glib remark, a woman from the crowd retrieves the apparent murder weapon from the ground and viciously attacks Ducky before disappearing into the crowd once more. 
Ducky insists his resulting hand injury is only a "defensive wound," but this does little to calm the nerves of the rest of the gathered NCIS special agents who rush him to the hospital. Of course, we would never blame Ducky for being the victim of such a brutal assault, but it should be noted that Gibbs has a rule to protect his people against such sudden attacks. According to CBS, Gibbs' Rule #35 says, "Always watch the watchers." Although this instruction is mainly intended to aid in the course of the investigation, it would also surely have given the good doctor a better opportunity to preempt the woman's ambush.
The first 15 seasons of "NCIS" are available for viewing on Netflix.