Drew Goddard To Direct Deadpool And Cable-Led Film X-Force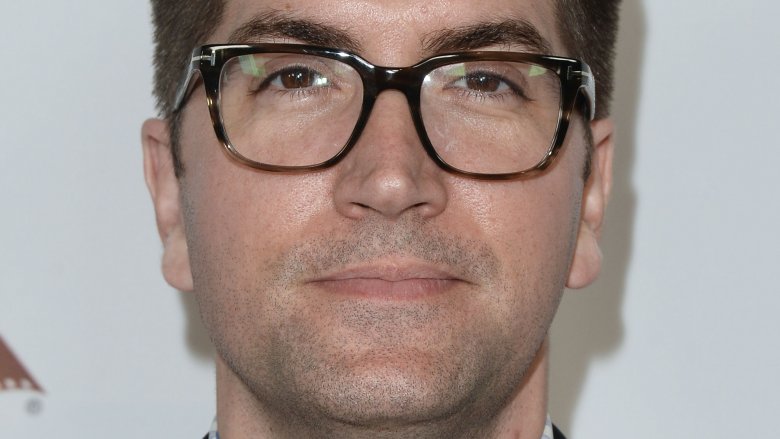 Getty Images
Prepare for a meeting of the mutants. 
Fox has tapped Drew Goddard (The Cabin in the Woods, World War Z) to write and direct the upcoming X-Men spinoff film X-Force, Deadline reports. Goddard replaces Joe Carnahan (The Grey, Smokin' Aces), who was previously attached to pen the pic. 
X-Force centers around Deadpool and Cable leading a Black Ops force of highly competitive, rough-and-tumble mutant warriors who prove to be far more savage than their X-Men equivalents. The X-Force roster could also include the likes of Domino, Warpath, Psylocke, and Boom Boom, though there's been no official word on which characters will appear or which actors could be playing them. 
Ryan Reynolds, who stars as the Merc with a Mouth in his own film franchise, is expected to co-lead X-Force as Deadpool. Cable actor Josh Brolin, who will appear in the forthcoming Deadpool 2, will likely star as well. Longtime X-Men series producer and writer Simon Kinberg is on board to produce, alongside Lauren Shuler Donner and Reynolds himself. 
Securing Goddard for the project is a master stroke for Fox, as the filmmaker seems to have been on a trajectory to spearhead a superhero franchise for quite some time. Goddard previously launched the Daredevil television series, starring Charlie Cox as Matt Murdock, with Netflix. Additionally, he was penciled in to direct the Matt Damon-led film The Martian, but exited for Ridley Scott to helm his script for the Spider-Man villain spinoff flick The Sinister Six. That project was, unfortunately, pushed to the wayside for the newest iteration of the web-flinging hero. After all the highs and lows, Goddard now has his franchise. 
Under the watchful eye of vice chairman Emma Watts, Fox has continued to pull gems from the X-Men universe, pairing pics with promising up-and-coming directors. The Fault in Our Stars helmer Josh Boone recently finished his X-Men: New Mutants spinoff, set for release on April 13, 2018; David Leitch is gearing up to roll out Deadpool 2 on June 1, 2018; and Kinberg himself has taken the reins for X-Men: Dark Phoenix, which is due out November 2.
Goddard will next director Bad Times at the El Royale with Jeff Bridges and Chris Hemsworth, also at Fox. The outlet indicates that he's already begun writing the script for X-Force and will move swiftly into production after El Royale is wrapped and the script is complete. 
As we wait to hear more about X-Force, check out the weird history of the Black Ops mutant team.