Joe Carnahan Writing X-Force Movie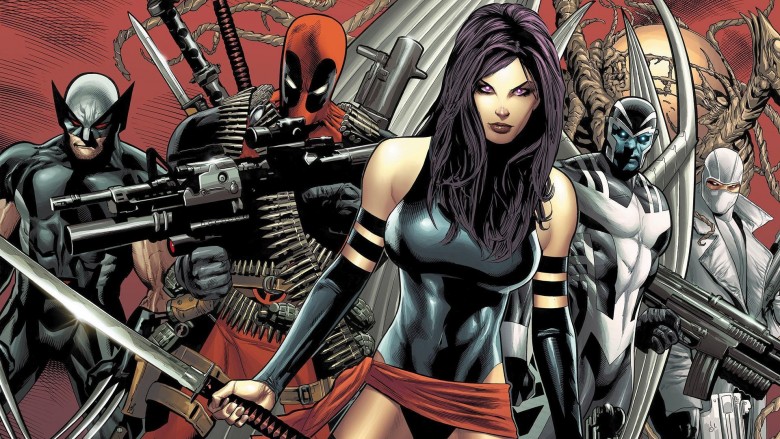 Fox is looking to expand its X-Men franchise far beyond the world of the mainstream team, and after the success of Deadpool, the studio has signed on a gritty new writer for X-Force.
Collider reports Joe Carnahan (The Grey, Smokin' Aces) has signed on to write the live action adaptation of X-Force. The comic team is a spinoff of the X-Men, and typically focus on the shadier side of the Marvel Comics universe, taking on deadly covert missions that are a bit too dark for the main team of heroes. The film is based on Rob Liefeld's X-Force run, and considering he's the guy who also created Deadpool, you can get a pretty good sense for the creative direction of this franchise. Considering Deadpool has become the most successful X-Men movie ever, the studio looks keen to bring that darker tone to a team set-up.
Caranahan may not have a ton of experience tackling comic book projects, but he is adept at the type of dark tone and action that looks to be a perfect fit for the franchise. He wrote Smokin' Aces, The Grey, and the A-Team reboot, along with the upcoming Bad Boys sequel and unproduced Uncharted script. So, he's no stranger to big movies that mix a lot of characters and action. He also famously pitched a gritty, 1970s-set version of Daredevil in the eleventh hour before Marvel Studios took back the rights to the character. We don't really know how that might have turned out, but his sizzle reel was absolutely spectacular.
For now, Carnahan is only attached to write the script, though you'd imagine Fox might also sign him on to direct if they like the direction he's taking the story. Carnahan directed The Grey, A-Team, and Smokin' Aces. Up next, he's helming the U.S. version of The Raid, as well as Bad Boys For Life. So, his stock is certainly on the rise.