The Cobra Kai Star You Likely Forgot Guest-Starred On The Big Bang Theory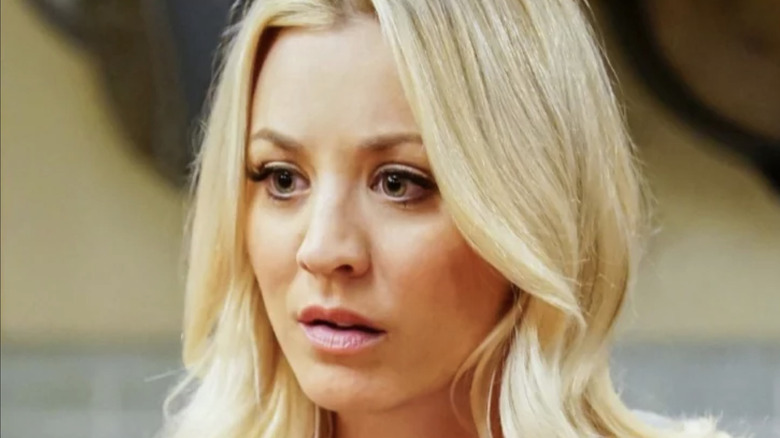 CBS
To call Netflix's smash-hit series "Cobra Kai" an unexpected success story in the modern television landscape would be a gross understatement. In fact, even series stars Ralph Macchio and William Zabka might be quick to admit that even a few years ago, nobody was eager to revisit or continue the character arcs they first began in 1984's "The Karate Kid." That's largely because the ensuing three chapters of "The Karate Kid" franchise had seen diminishing returns on pretty much every front (via The Guardian). 
Somehow, "Cobra Kai" still got a green light back in 2018. Perhaps even more surprising was that the first season of the series proved beyond a doubt that there was still plenty of intriguing narratives to mine in the realm of the San Fernando Valley karate scene. There is, naturally, more to "Cobra Kai" than just crane kicks and nostalgic lore, with the series' cast and creative team bringing high stakes action, and welcoming layers of emotional depth to a franchise that, save for the original film, had become wholly one-dimensional.
Though fans of the franchise were already familiar with the faces of O.G. stars Macchio, Zabka, and a handful of "Cobra Kai" regulars, the series has also thrived by bringing a ton of fresh blood into "The Karate Kid" narrative. That includes one star who, whether you remember it or not, played a prominent supporting role in "The Big Bang Theory" years before their "Cobra Kai" breakout. 
Courtney Henggeler played the other Cooper twin
Courtney Henggeler, of course, plays Amanda LaRusso, the loving and wonderfully opinionated wife to Ralph Macchio's man-child Daniel in "Cobra Kai." More than that, she plays the voice of reason on a show where reason is rarely at the forefront of many characters' actions. Needless to say, Amanda's mere presence in "Cobra Kai" has become as integral to the show's overall impact as many of the more prominent players in the action.
The same was not entirely true of Henggeler's character in "The Big Bang Theory," though that's not to say Missy Cooper wasn't an interesting character on the CBS hit. Quite the opposite was true, as Missy was not only the slightly younger twin sister to Sheldon Cooper (Jim Parsons), but she was also the hilariously polar opposite of her brother in almost every way. That fact was played up and then some during Henggeler's Season 1 appearance in "The Big Bang Theory," during which her beyond-charming Missy was shamelessly pursued by her brother's besties Leonard (Johnny Galecki), Howard (Simon Helberg), and Raj (Kunal Nayyar).
Missy didn't return to "The Big Bang Theory" in the flesh until the show's 11th season, doing so just in time for Sheldon's cameo-heavy wedding to Amy Fowler (Mayim Bialik). She did so very pregnant and separated from her husband, which made fitting fodder for some vintage, "The Big Bang Theory" style quipping. And as for Henggeler's work in her series return, her Missy was every bit charming the second time around.