The Only Episodes Of Criminal Minds To Be Directed By Thomas Gibson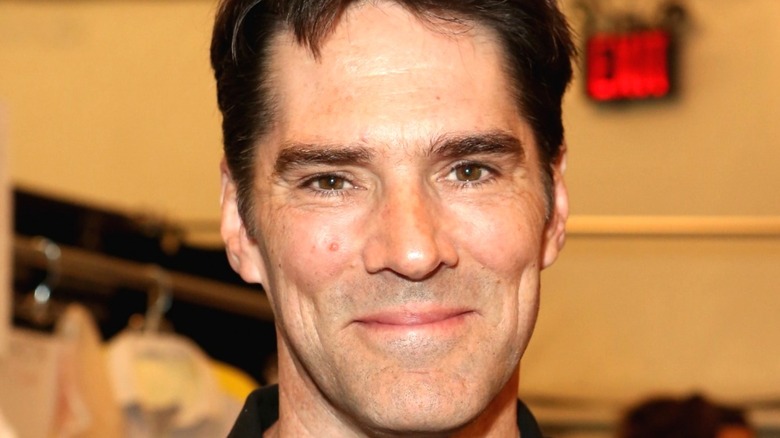 Chelsea Lauren/Getty
Fans of the popular TV series "Criminal Minds" are very familiar with actor Thomas Gibson for his portrayal of the character Aaron Hotchner, chief of the FBI's Behavioral Analysis Unit that makes up the crime-solving team of the show. Gibson's IMDb page lists appearances in a whopping 256 episodes of the series before his somewhat tumultuous and untimely exit.
But regular "Criminal Minds" viewers might not be aware that Gibson also did some work behind the camera on the show. Between 2013 and 2016, Gibson helmed a total of six episodes as a director, something that did not continue after he left the show's cast.
We've compiled a complete list of the "Criminal Minds" episodes directed by Gibson. If you're a frequent viewer of the show, or just a fan of Gibson as an actor and want to see what he can do from a directorial position as well, keep an eye out for them on your next series rewatch.
The episodes span Season 9 through Season 11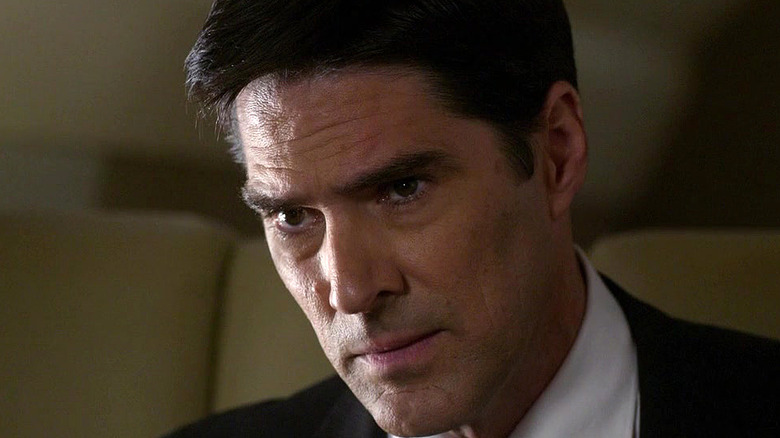 CBS Television
Thomas Gibson hasn't worked too much as a director in Hollywood, and both of his IMDb director credits are for shows he also starred in – two for "Dharma and Greg" and six for "Criminal Minds." The latter is what concerns us here, so let's dive in.
Gibson first stepped behind the "Criminal Minds" camera for Season 9, Episode 16, entitled "Gabby." The titular character is a four-year-old girl who goes missing, and it's up to the BAU team to get her back safe and sound. Next, we have "Criminal Minds" Season 10, Episode 5, in which Gibson directs the story of another missing child, this one whose case has eerie parallels with another from years before. The episode is called "Boxed In," and it also happens to be a Halloween episode. Gibson's third "Criminal Minds" credit as a director is also from the show's 10th season. "Lockdown," Episode 16, is set at a for-profit maximum security prison in which two guards are murdered, and the team has to hunt for the culprit among the inmates. 
Next is in Season 11, "The Nightwatch," Episode 5. This episode, set in Detroit, has a graffiti theme, as the BAU team comes to suspect a famous street artist of incorporating the bodies of murdered victims into his work. Gibson's directorial stint on "Criminal Minds" comes to an end with "Derek," the 16th episode of the show's 11th season. When Derek Morgan (Shemar Moore) is kidnapped, the BAU team has to race against the clock to get him back.
Gibson doesn't have any directorial credits following his work on "Criminal Minds," and he hasn't acted too much either, but interested fans do have these six episodes to go back to and enjoy Gibson's diverse talents.