Shining Girls Director Michelle MacLaren On Her Approach To The Complex Story - Exclusive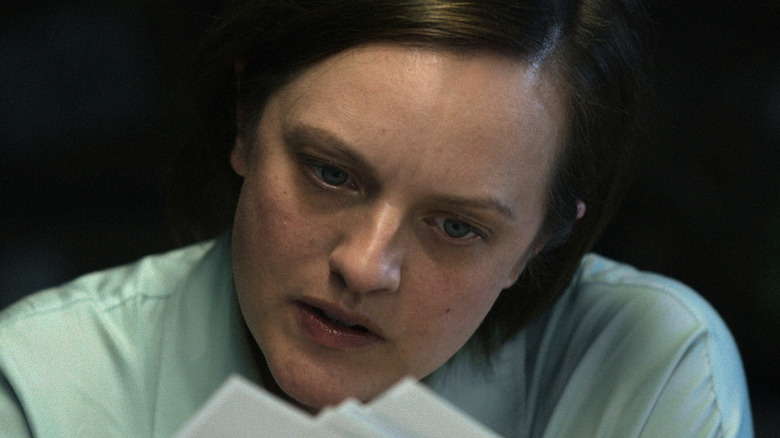 Apple TV+
Apple TV+'s "Shining Girls" centers on Elisabeth Moss' Kirby Mazrachi, a Chicago newspaper archivist whose world came apart after she was attacked and left for dead by a serial killer who seemed to know her intimately. Ever since she was assaulted, Kirby's lived in a constant state of flux with reality regularly shifting around her, so when a recently discovered murder bears a striking resemblance to her own case, she convinces seasoned reporter Dan Velazquez (Wagner Moura) to work with her to find the killer in the hopes she can understand what's happening to her.
Adapted from the book by Lauren Beukes, "Shining Girls" is a challenging show made all the more complex by its combination of tough subject matter and Kirby's mixed-up reality. Executive producer and director Michelle MacLaren was responsible for introducing viewers to this world, which can seem like a standard procedural one minute, an intense murder mystery the next, and a through-the-looking-glass fantasy the moment after that. As the director of the show's first and second episodes, MacLaren set the show's melancholy tone as well as its kaleidoscopic vision, creating a compelling series that resembles little else on television. MacLaren sat down with Looper in an exclusive interview to discuss her approach to establishing "Shining Girls'" genre-bending, time-hopping story.
Grounding the story of an unbalanced character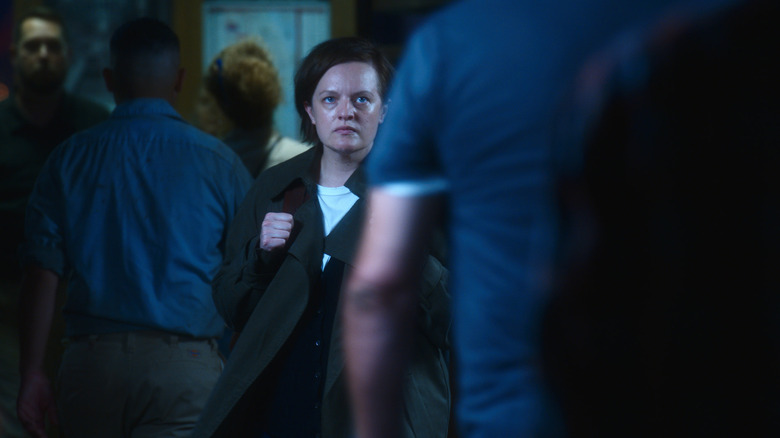 Apple TV+
MacLaren noted that while "Shining Girls" is a weighty story with a lot of moving parts, one of the first things she wanted to do was present things from Kirby's unstable point of view. "[Kirby's] life is incredibly unbalanced. I wanted [the show] to feel really grounded and real and to throw the audience off and [have them] find it unbalancing and somewhat confusing because that's what she's going through," MacLaren shared. "Could you imagine going along in life and you turn around, everything's changed? This is something that she has to embrace and deal with and try and get to the truth while experiencing this. That is very much a metaphor for trauma. A grounded, real approach was really important to all of us. And that's why we really deal with these shifts starting out very much in editorial fashion."
While MacLaren admitted the genre-bending nature of the series is one of the elements that made her want to be a part of the project, she also noted that she was initially nervous about taking it on because it was something she hadn't done before. However, MacLaren, who took inspiration for "Shining Girls" from a variety of films including "All the President's Men," "Se7en," "The Insider," and "Zodiac," had a simple technique to meet the challenge of establishing the style and feel of the show.
"I break it down into pieces and approach each from the most authentic way I think I can find to tell that particular story in that moment," MacLaren explained. "In this case, we do have somebody whose world is unraveled, it's very unbalanced, and so [I] wanted to create that feeling and emotion for the audience."
The first three episodes of "Shining Girls" are now streaming on Apple TV+, with new episodes premiering every Friday.