The Pact Len Cariou And Donnie Wahlberg Made On The Blue Bloods Set – Exclusive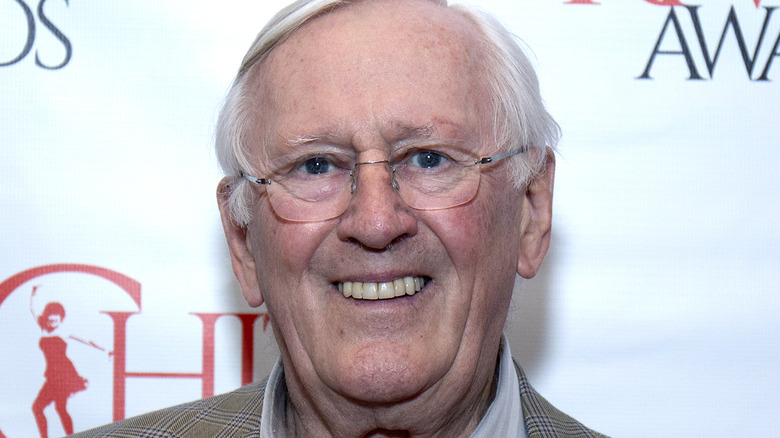 Santiago Felipe/Getty Images
On the surface, it wouldn't seem like Len Cariou and Donnie Wahlberg would have much in common aside from starring on the hit series "Blue Bloods," which airs Friday nights on CBS. With thirty years separating them, the two make a good team on the show as a grandfather and a grandson who both have law enforcement running through their veins.
Off screen, the pair shares an impressive skill: They're both also accomplished singers. Wahlberg has been part of the boy band New Kids on the Block since the 1980s, while Cariou has several Broadway musicals under his belt, including originating the title role in "Sweeney Todd: The Demon Barber of Fleet Street" back in 1979, for which he won a Tony Award.
On "Blue Bloods," they are strictly actors, but is there ever a song and dance going on behind the scenes? During an exclusive interview with Looper, Cariou revealed the surprising agreement he and Wahlberg made about singing on set.
There's no singing allowed behind the scenes of Blue Bloods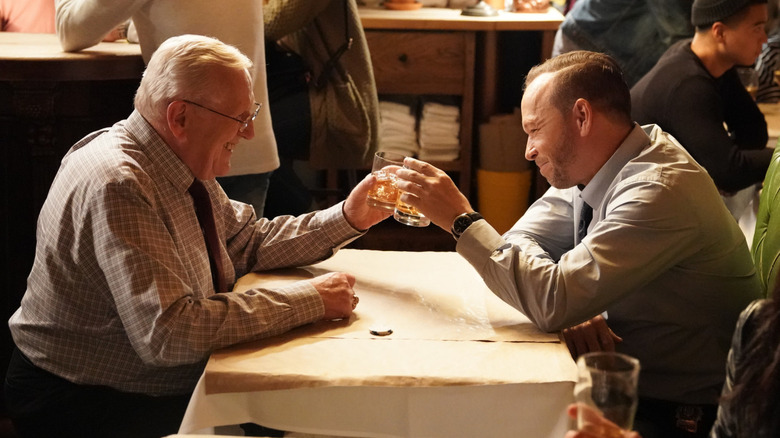 John Paul Filo/CBS
Do Cariou and Wahlberg ever regale the "Blue Bloods" cast with a song?
"No," says Cariou bluntly. "I spare them that. Donnie and I made a deal. We spare one another that ... And he'd be the first one to tell you, 'I can't sing. What are you talking about?'"
That doesn't mean Cariou has gotten away scot-free on the show. In Season 2, going all the way back to 2012, the veteran actor teamed up with Sami Gayle, his great-granddaughter on the series, to sing a song from the Broadway musical "Annie."
Together, they performed "I Don't Need Anything But You" for a Knights of Columbus talent show. Of the only scene in 12 seasons to feature him singing, Cariou says, "It was fun to do. Henry was a cop, he wasn't a singer, so the singing had to be a little rougher around the edges, and that's always fun to do. It didn't need to have the polish that one really would have [for Broadway], because it was for the Knights of Columbus ... That was [executive producer] Leonard Goldberg wanting me to sing on a show, so he got his wish."
Season 12 of "Blue Bloods" airs Fridays at 10:00 p.m. ET on CBS.