Aqua Lead Singer Confirms Our Greatest Fear About The Barbie Movie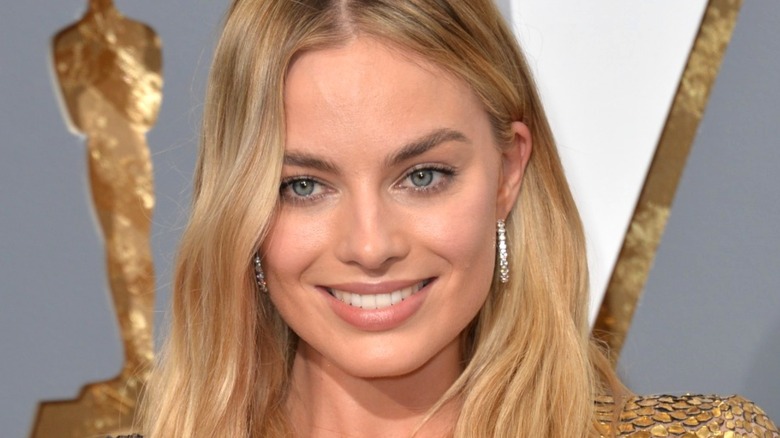 Featureflash Photo Agency/Shutterstock
Of all the movies coming out in 2023, one of the most-anticipated is the "Barbie" film coming from director Greta Gerwig.
It has one of the most stacked casts this side of "Oppenheimer," with Margot Robbie playing the titular Barbie girl in a Barbie world. She's joined in the cast by Ryan Gosling, Will Ferrell, Simu Liu, America Ferrera, Kate McKinnon, Emma Mackey, Michael Cera, Issa Rae, Ariana Greenblatt, and Alexandra Shipp. That's a lot of star power to pack into a single film, and while much isn't known about what the movie will be precisely about at this point, it's enough to get plenty of fans excited. 
Of course, it's only natural to wonder if Aqua's "Barbie Girl" song will make an appearance at some point in the film. After all, the music has permeated the zeitgeist almost as much as the doll it's based on. Well, unfortunately, it seems audiences won't get the chance to go party with Barbie as it appears the song won't be featured in the upcoming film.
No official reason was given for why the song won't show up in the movie
Variety obtained the following message from Ulrich Møller-Jørgensen, the manager of Aqua lead singer Lene Nystrøm: "The song will not be used in the movie." It's bound to be devastating news to fans hoping the campy classic would find its way at least into the end credits. But alas, it wasn't meant to be. 
Møller-Jørgensen didn't provide any further explanation on why the song wouldn't be included, but it's possible it has to do with the lawsuit Mattel filed against Aqua and MCA Records Inc (via Billboard). Mattel wasn't happy the song was made without the company's permission and included such non-kid-friendly lyrics as, "I'm a blonde bimbo girl in a fantasy world." It's possible there's still bad blood between Mattel and the band, so they want to distance their big-screen adaptation from such a scandalous tune. 
Fans aren't taking the report lightly, including David Mack, who took to Twitter to write, "We riot at dawn," in response to the news. It seems as though for Aqua, this life in plastic isn't fantastic.