The Starship Troopers Actress You Likely Forgot Played Holly Snow On NCIS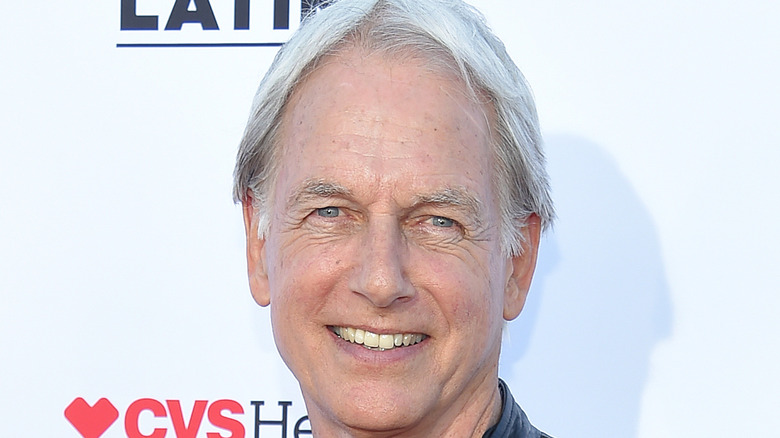 DFree/Shutterstock
"Starship Troopers" is a campy, tongue-in-cheek satire film whose fans often hoist its B-movie status as a badge of honor (via Hammy Reviews). While the 1959 Robert A Heinlein novel of the same name celebrates the military, director Paul Verhoeven and screenwriter Ed Neumeier ultimately decided to take the film version of the story in a decidedly different direction. With eyes for satire, Verhoeven and Neumeier set out to make a film unlike anything the author had likely ever dreamed of.
"Ed and I disagreed with Robert Heinlein and we felt that we needed to counter with our own narrative," Verhoeven told Digital Spy. "Basically the political undercurrent of the film is that these heroes and heroines are living in a fascist utopia — but they are not even aware of it! They think this is normal. And somehow you are seduced to follow them, and at the same time, made aware that they might be fascists."
Notably, the film, which holds a 66% rating on Rotten Tomatoes, has been the subject of enduring enthusiasm from a certain subset of viewers ever since it first came out in 1997. At the time of its release, famed critic Roger Ebert referred to the film as one-dimensional (via RogerEbert.com), and it's certainly true that a number of critics hold a low opinion of the movie. Nonetheless, its continued popularity would seem to prove that the film did something right.
Of course, in the many years since the film's release, cast members have moved onto a bevy of other projects. In fact, you may have forgotten that one "Starship Troopers" actress played a character named Holly Snow in "NCIS."
Dina Meyer starred as Holly Snow in NCIS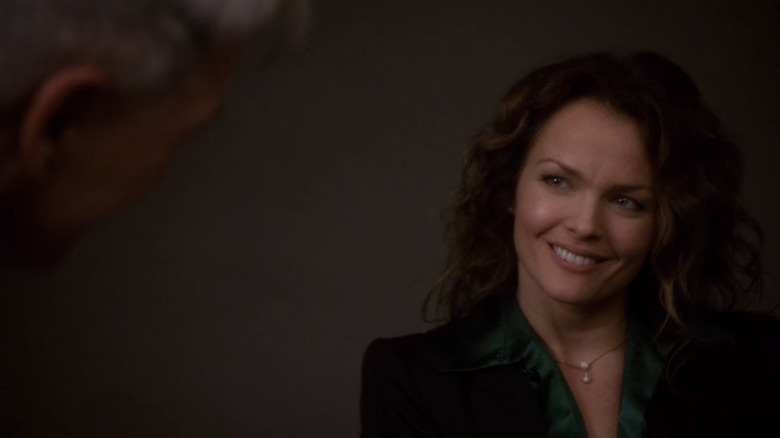 CBS
Years after Dina Meyer starred in "Starship Troopers" as Isabelle "Dizzy" Flores, she appeared in two episodes of "NCIS" Season 7. "NCIS" viewers are first introduced to Holly Snow (Meyer) in Season 7, Episode 13 ("Jet Lag"). 
In her first episode, Snow, a madam and brothel owner, is brought in for questioning in relation to the death of a Marine. While nearly all interrogations involving NCIS Special Agent in Charge Leroy Jethro Gibbs (Mark Harmon) are of a somewhat adversarial nature, this one is particularly noteworthy because of Snow's ability to get under the veteran agent's skin. While NCIS believes that Snow may have hired a hitman to kill the Marine, she manages to dissuade them of this notion by helping with their case, all while dropping a mix of clever wordplay and abundant innuendo. 
Snow returns in Season 7, Episode 19 ("Guilty Pleasure") when the team asks for her help in solving several murders involving a call girl named Charlotte Cook (Taylor Cole). By this time, Snow is no longer working as a madam, but the team asks her to rejoin the business in order to help them learn more information about Cook. Their plan ultimately works — until Snow is abducted and Gibbs has to race to find her. In the final minutes of the episode, Gibbs manages to do just that, killing a man only a second before he can cut Snow's throat. In the aftermath of her near-death experience, Snow and Gibbs embrace in a close hug. 
Even though it's clear that Snow and Gibbs have some chemistry, she hasn't appeared in the series since Season 7. Considering these episodes both aired over a decade ago, we think it's safe to say this character's time in the limelight is probably over.