How Old Was Pamela Anderson When She Started Filming Baywatch?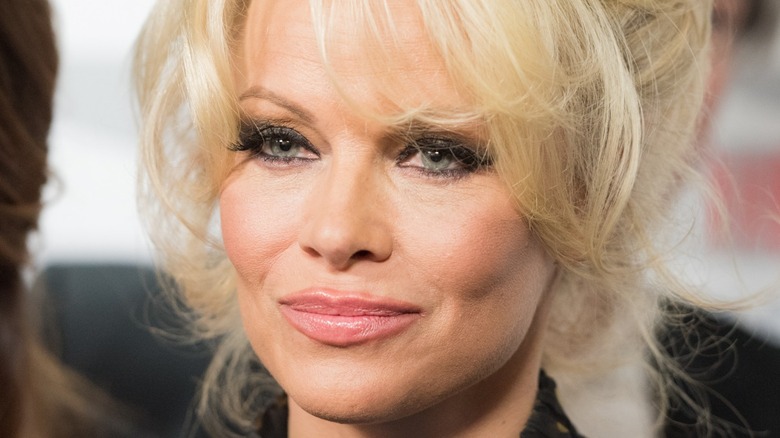 Frederick Legrand - COMEO/Shutterstock
With the release of the Hulu original series "Pam & Tommy" at the beginning of the year, interest in the famous duo has skyrocketed. Tommy Lee (played by Sebastian Stan) was the drummer of the rock band Mötley Crüe and Pamela Anderson (played by Lily James) was one of the stars of the series "Baywatch." 
The eight-episode limited series "Pam & Tommy" focuses mainly on the notorious scandal that arose after a former employee of Lee's stole a sex tape the newlywed couple made on their honeymoon. Critics and fans have both enjoyed the show, which currently holds a 79% on Rotten Tomatoes and a 7.3 out of 10 on IMDb.
James' performance received lots of buzz, even before the series was released, as she underwent a startling physical transformation. Playing Anderson during the height of her popularity was no small undertaking. 
Although Anderson very strictly distanced herself from the Hulu limited series, some fans of the show might be wondering about the truth behind the series' fiction – including when Anderson joined the cast of "Baywatch." 
Pamela Anderson starred on Baywatch in her late 20s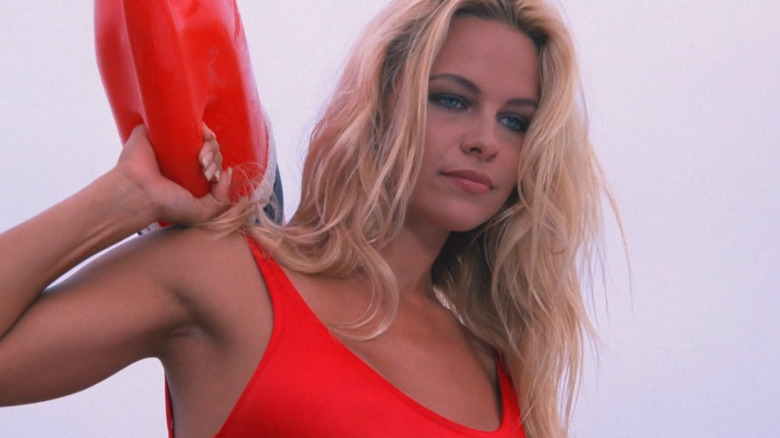 NBC
"Pam & Tommy" begins in 1995, with Tommy Lee and Pamela Anderson meeting at a New Year's Eve party. This is actually true, which Anderson described in an interview (via New York Post). At this point in her career, Anderson had been a cast member on "Baywatch" for three years, having first appeared on the show in 1992. Her debut episode was "River of No Return: Part 1" which was the start of Season 3 of the show (via IMDb). By the end of her tenure, her character C.J. Parker was billed in 110 episodes, not leaving the show until 1997.
Anderson was born July 1, 1967, making her only 25 years old when she began acting on "Baywatch," and 30 when she left (via Biography). The series ran until 2001, and Anderson was given a cameo role in the 2017 film reboot of the namesake, which starred Dwayne Johnson, Zac Efron, and Alexandra Daddario. Kelly Rohrbach took on Anderson's iconic role in this iteration, but the film itself suffered with critics and at the box office, so we'll likely not see more of the California lifeguards for a while. 
Select seasons of the original "Baywatch" are currently streaming on Amazon Prime.