The AHS Location That Fans Agree Is The Safest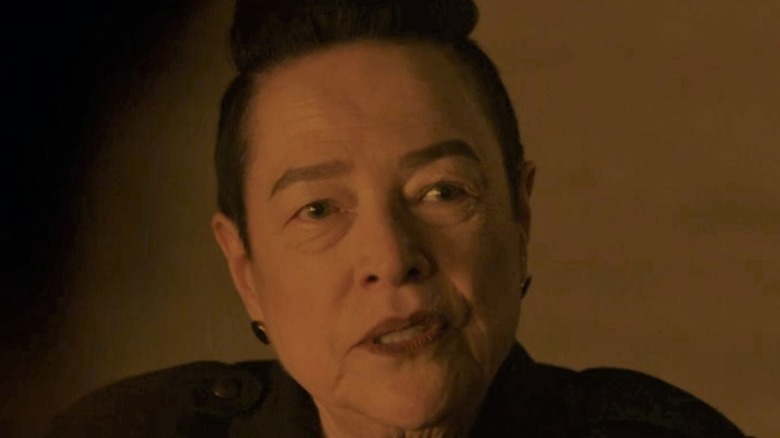 FX
"American Horror Story" has thrilled and chilled audiences for over a decade on FX, as Ryan Murphy and Brad Falchuk's anthology series delivers a varied range of gripping stories that are delightfully terrifying in unique ways. Most seasons revolve around a specific location that is plagued by some kind of threat, be it demons, vampires, ghosts, serial killers, or aliens. It's basically a horrific sandbox crammed with truly disturbing monsters and gore, while occasionally throwing some social commentary in for good measure. 
But there are a few interconnected storylines in "American Horror Story," especially in Season 8, "Apocalypse," which sees the witches of Miss Robichaux's Academy help stop the end of the world at the hands of the antichrist, Michael Langdon (Cody Fern). But when it dives into the villain's backstory, it takes fans back to the Murder House from Season 1, with various cast members also reprising their roles from the show's first outing. There's even a nod to Season 5, "Hotel," when Michael saves Queenie (Gabourey Sidibe) from being trapped at the Hotel Cortez.
With so many specific locations throughout the series, fans on Reddit have been deciding which they would feel the most comfortable existing in. This setting is the one that "American Horror Story" fans think is the safest. 
American Horror Story fans would rather spend a night at the Hotel Cortez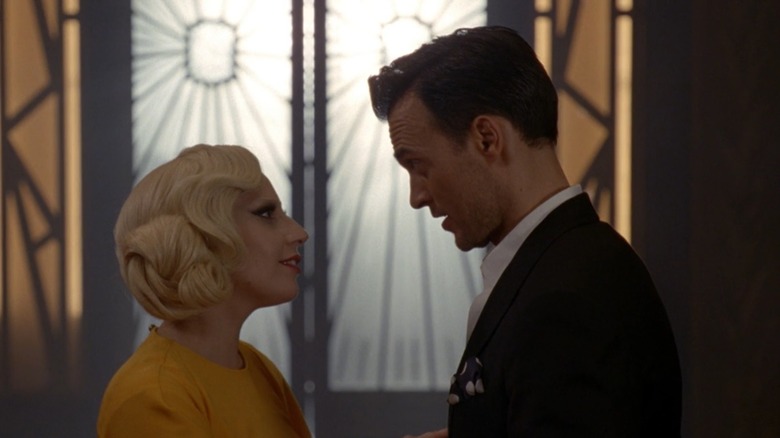 FX
Let's face it, none of the locations in any of the "American Horror Story" seasons are particularly safe — including the Cooperative's nuclear bunker in "Apocalypse." But Reddit fans recently voted that the titular Hotel Cortez of "American Horror Story: Hotel" is the location they would feel the most comfortable spending the night. That's a little surprising considering its guests include horrific demons, hordes of spectral serial killers, and a growing family of vampires. The Hotel Cortez received 946 votes in the poll, and the reasons why users picked it are a little surprising.
Redditor u/teoman_asyn wrote, "There's a high possibility you'd get murdered in all of them, but id say it's least likely to happen in Hotel Cortez, as long as you're not an a**hole and mind your business." Meanwhile, a few other voters like the idea of meeting the Countess (Lady Gaga). As u/strawberryfairygal put it, "Gotta be Hotel Cortez and hopefully the Countess would take a liking to me and make me a badass vampire." And others are keen to hang out with some of the other guests, with u/yarikh64 adding, "A cocktail with Liz (and some chat about life and literature), maybe some time playing cards with March ..."
The Murder House from Season 1 came in second place with 627 votes, while Camp Redwood from Season 9 "1984" came third with 454 votes, and Briarcliff Mansion from Season 2 "Asylum" got 398 votes. In last place, with only 357 votes, was the option to live with the Season 4 "Freakshow" villain Dandy (Finn Wittrock) for a week. To be fair, he'd probably kill you after a few hours.