Jared Leto Responds To Warner Bros.' Joker Plans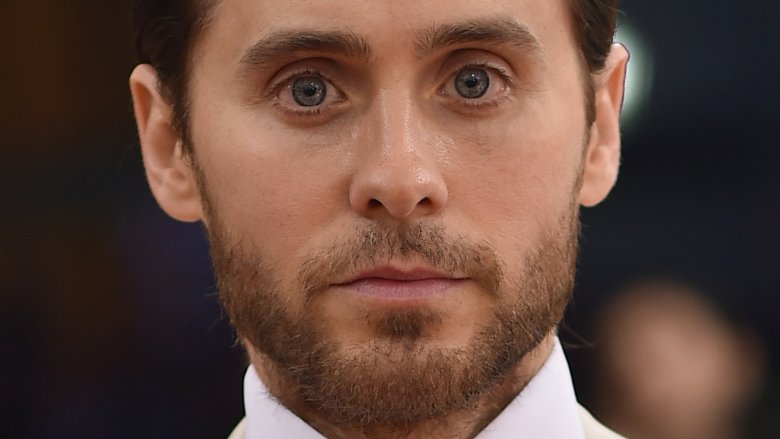 Getty Images
If you're confused as to what exactly Warner Bros. is doing with the Joker, you're not alone. Jared Leto, the most recent face behind the Joker's terrifying toothy grin, doesn't quite understand what's going on with the studio's multiple movies featuring the classic DC character.
"I'm a little confused, too... [since] there are a couple of things happening in the DC world," Leto told On Demand Entertainment during a promotional appearance for the recently launched Bungie and Activision video game Destiny 2. (Both Leto and his 30 Seconds to Mars bandmate Too Milicevic attended the title's launch in London on Wednesday.)
This admission isn't all that surprising, since there are a number of Joker pics currently in development. The first is a team-up of the Joker and his sometimes-lover, sometimes-enemy Harley Quinn (whom Margot Robbie portrays on screen opposite Leto in Suicide Squad) from Crazy, Stupid, Love writers and directors Glenn Ficarra and John Requa. Then there's a sequel to David Ayer's Suicide Squad, which will feature Leto's Joker and Robbie's Harley. Finally, a standalone project from The Hangover producer Todd Phillips is underway. To make matters more bewildering, that origin story flick will exist on a completely different timeline in a reality entirely separate from the other movies in the DC Extended Universe, and will star a new actor, potentially even an A-lister like Leonardo DiCaprio. 
Despite his befuddlement, Leto still cherishes the character and is eager to see which actors will take on the Joker cloth moving forward. These comments go directly against what the star previously said about Warner Bros.' plans for the character, as reports indicated that he was "displeased" with idea of multiple Jokers and was particularly "caught off-guard" when news of the separate Joker movie was announced. 
"I love the Joker," Leto said. "He's a great character and really fun character to play. But it's a big universe and when you play the Joker, there's no ownership there. You have the honor of holding the baton for a little while and then passing it off. There are other films that are in development and I'm excited to see what comes from them."
Fans can next see Leto as the Clown Prince of Crime in Suicide Squad 2, which recently found its director in The Accountant helmer Gavin O'Connor. In the meantime, discover how the Joker became so dark and twisted in the first place.