Warner Bros. Reportedly Wants Leonardo DiCaprio For Joker Movie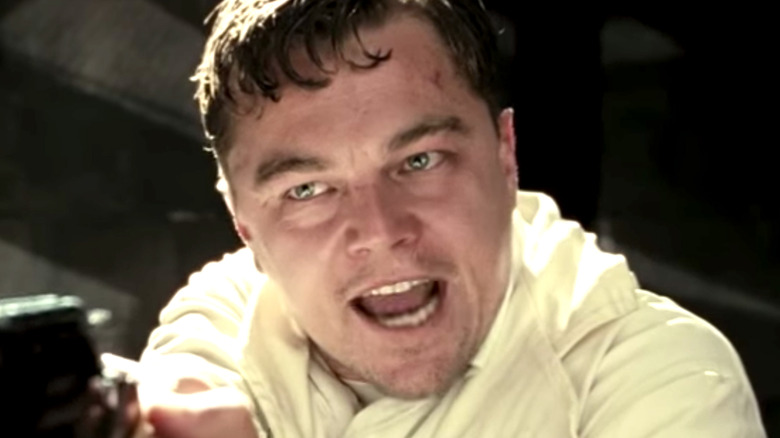 Warner Bros. reportedly wants Martin Scorsese to bring along a notable friend if he signs on to produce the Joker origin movie.
According to The Hollywood Reporter, sources said the studio is making an ambitious attempt to use Scorsese to enlist his frequent collaborator Leonardo DiCaprio into the DC Comics world. There's no offer for DiCaprio yet and Scorsese's involvement isn't even a done deal. But the plan is to make a serious, awards-worthy movie with serious star power in which the Joker is a gritty crime boss in a Scorsese-style Gotham underworld.
The Hangover director Todd Phillips will direct the movie, which would somehow be separate from the existing Joker storyline in the DCEU. Jared Leto played the character in Suicide Squad and he's expected to reprise the role in Suicide Squad 2 and a spinoff about the Joker and Harley Quinn, but it's believed that a different actor would play the part in Phillips' movie.
According to the report, Leto was "caught off-guard" by the plan for a separate Joker movie and is said to have been "displeased" with the idea of multiple Jokers.
Warner Bros. wants to launch a separate label for standalone DC movies that are unconnected to the existing DCEU, which consists of Batman v Superman: Dawn of Justice, Wonder Woman, and the upcoming Justice League. It seems like Matt Reeves' Batman movie will fall into that category, and sources have said that Ben Affleck won't play the caped crusader in it. However, both the studio and Affleck have denied that he's being replaced.
Still, the report indicates that it might be a long shot to see DiCaprio play the Joker even if Scorsese signs on for the movie. But they have an impressive track record together with five movies over two decades: The Aviator, Gangs of New York, The Departed, Shutter Island and The Wolf of Wall Street.
We'll keep you posted as more details emerge. Until then, take a look at every version of the Joker ranked from worst to best.