Zazie Beetz Reveals What It Was Like To Return To Atlanta After So Much Time Away - Exclusive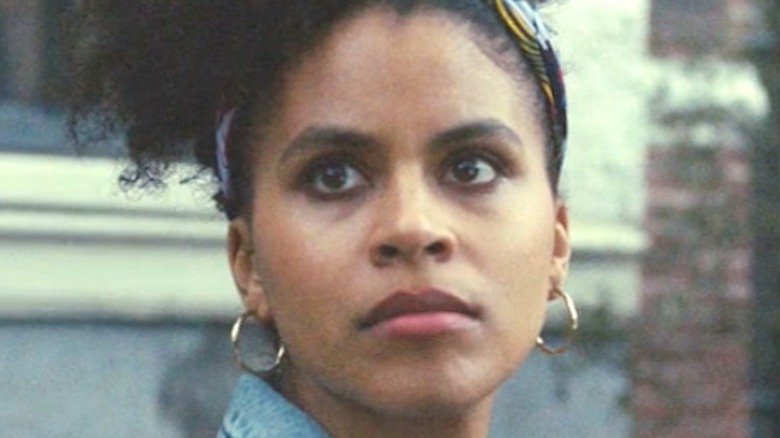 FX
One of Zazie Beetz's most well-known roles is the character of Van in FX's smart, funny, and thought-provoking series "Atlanta." The on-again-off-again lover and friend of main character Earn (Donald Glover) and mother to his child, Van is the only woman in the core cast and serves as the show's grounding force. After an acclaimed first two seasons that netted the show five Emmy Awards (among a slew of additional nominations), "Atlanta" exited the small screen in 2018 and didn't return until this year.
Beetz was far from idle during the show's four-year hiatus. She appeared in a string of box-office behemoths like "Deadpool 2" and "Joker" as well as critically adored smaller films like "High Flying Bird" and "Nine Days." Currently, she can be heard as the voice of Diane Foxington in the hilarious, action-packed animated film "The Bad Guys." And she's also back on the small screen for the long-awaited third season of "Atlanta," which is as clever and fascinating as ever, especially in its depiction of a somewhat adrift Van. In an exclusive interview with Looper, Beetz talked about what it felt like to return to "Atlanta" and Van after such a long time away.
She had to remember the 'Van' version of herself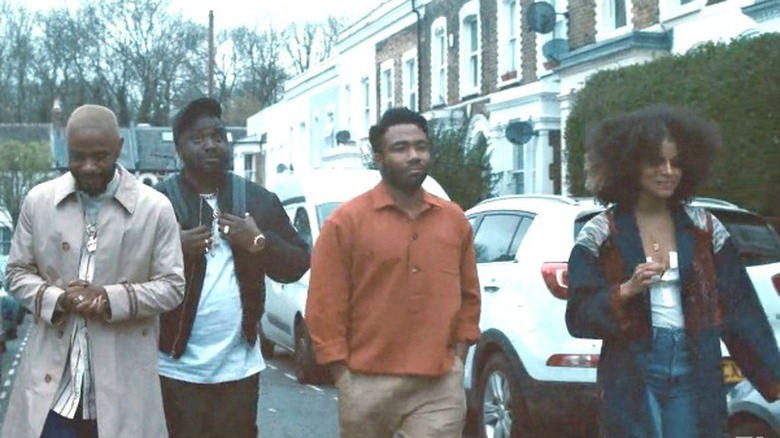 FX
Zazie Beetz admitted that while the idea of playing Van again after several years was daunting, she ultimately found the character was still present within her. "We all were a little bit nervous about [filming another season of 'Atlanta'], actually," she confessed. "I remember I re-watched some of the show because I was like, 'Who's Van?' And then as we dipped in, it was cool to see, 'Oh yeah, these are all a little bit the more grown-up versions of these characters.' All these characters are within us all the time, and so tapping back into that version of myself was really lovely. It felt very [much like], 'I remember you.'"
Beetz indicated that Van is an especially meaningful character to her and that she appreciated the opportunity to bring her to life once more. "I feel like a lot of actors feel this way, but I want to still take care of Van. I owe her things or I want to protect her," Beetz revealed. "It was cool. It was like meeting an old friend, honestly. We all talked about [it, and] we were all like, 'Oh, I haven't done this character in a while. Hopefully, I remember them.' I think we all did."
You can catch Zazie Beetz in the third season of "Atlanta" currently airing on Fridays on FX, and in "The Bad Guys," now playing exclusively in theaters.