Who Was The Youngest Star To Ever Host Saturday Night Live?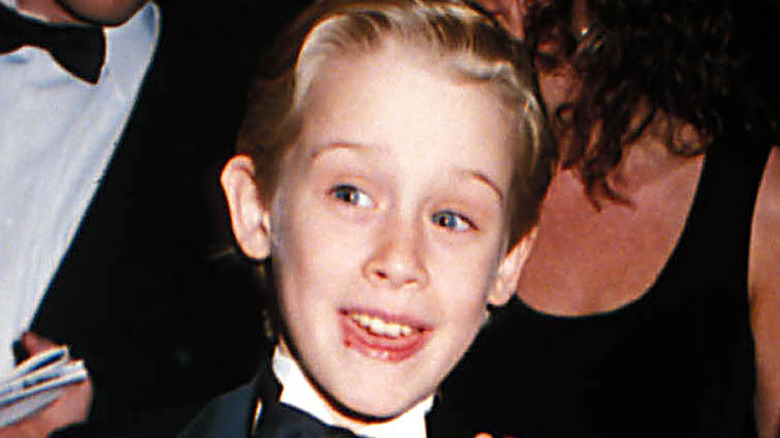 Dave Benett/Getty Images
"Saturday Night Live" has been on the air for almost 50 years. With its penchant for special guest celebrity hosts (virtually every episode has had one), that means a lot of milestones and other forms of catnip for statistics buffs are built into the show's history and its storied lineup of hosts. First host: George Carlin. Oldest host: Betty White. First female host: Candice Bergen. And so on.
The vast majority of "SNL" hosts have been, legally anyway, adults. But there have been several young people who got a shot at hosting the show, including the likes of Macaulay Culkin (pictured above) and Fred Savage at the height of their fame as child stars (via Uproxx). However, one performer holds the record as the youngest ever person to host "Saturday Night Live" so far, putting the famously arduous showbusiness gig behind her when she was only 7 years old.
The episode in question aired in 1982, which might give you a clue as to who this precocious performer might be. Read on to find out who holds this record that's managed to stay unbroken for four decades and counting.
Drew Barrymore hosted the show when she was only 7 years old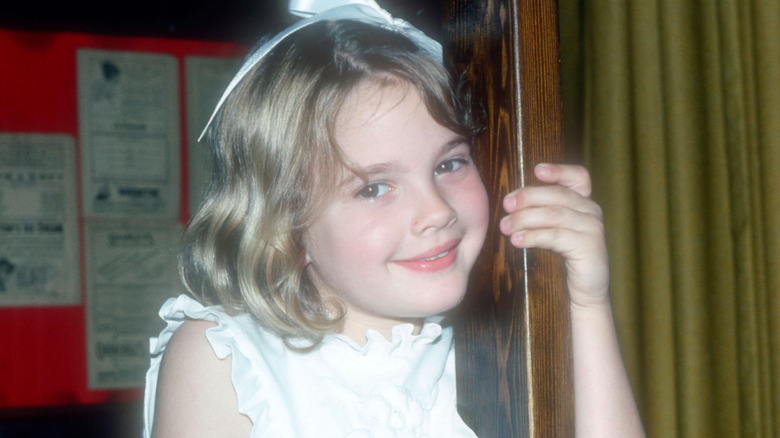 Yvonne Hemsey/Getty Images
A History.com piece commemorating Betty White's own record as the oldest host of "Saturday Night Live" mentions the milestone, achieved in Season 8, Episode 7 of the show. Drew Barrymore was just 7 years old and fresh off her iconic role as Gertie Taylor in "E.T. the Extra-Terrestrial"  when this episode aired on November 20, 1982, making her the youngest person to ever host the show. The episode also featured the British new wave band Squeeze as the night's musical guest.
Barrymore isn't the only child to fill "SNL" hosting duties, though. Macaulay Culkin was 11 when he hosted the show in 1991, and other youngsters to have hit the Studio 8H stage include the aforementioned Fred Savage, Jodie Foster, Malcolm-Jamal Warner, and Lindsay Lohan (via MLive).
The record-breaking appearance also isn't Barrymore's only time hosting the show. Her IMDb credits show another five hosting appearances, plus a few additional cameos. But it's her first appearance back in 1982 that's etched in the history books -– where it will remain until someone else gets famous enough to host "SNL" before their 7th birthday.