Jordan Peele Has A Very Jordan Peele Reason For Naming His New Movie Nope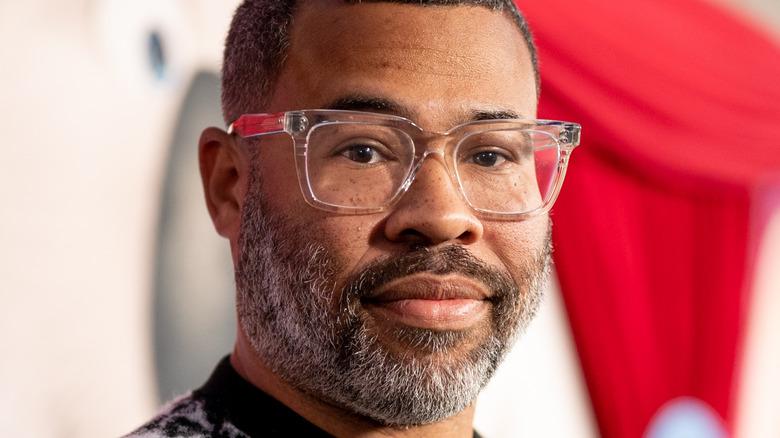 Emma Mcintyre/Getty Images
After rising to prominence as a comedic actor, specifically in the television world via "Mad TV" and "Key & Peele," Jordan Peele embarked on something of a career change in the late 2010s. He elected to become a film director, surprising everyone with just how well he understood the ins and outs of the horror genre. 2017's "Get Out" served as his directorial debut, paving the way for the equally remarkable "Us" to hit the big screen in 2019. Now with two hits under his belt, Peele has partnered with Universal Pictures for his next project, "Nope."
Starring the likes of Keke Palmer, Daniel Kaluuya, and Steven Yeun, "Nope" takes audiences to a remote California town where all is clearly not well. Its handful of residents begin to experience strange, horrifying, and unexplainable occurrences, which we've gotten a brief look at in the first trailer from February of 2022. All in all, it looks like Jordan Peele has once again put his unmistakable brand of horror to good use, and in doing so, his penchant for mystery has fans asking a very important question: why is the movie titled "Nope"?
Thankfully, for those curious about why Peele chose this name for his latest production, he was more than willing to offer up an explanation that, in hindsight, makes a lot of sense.
Nope is the perfect title for a film about terrifying the audience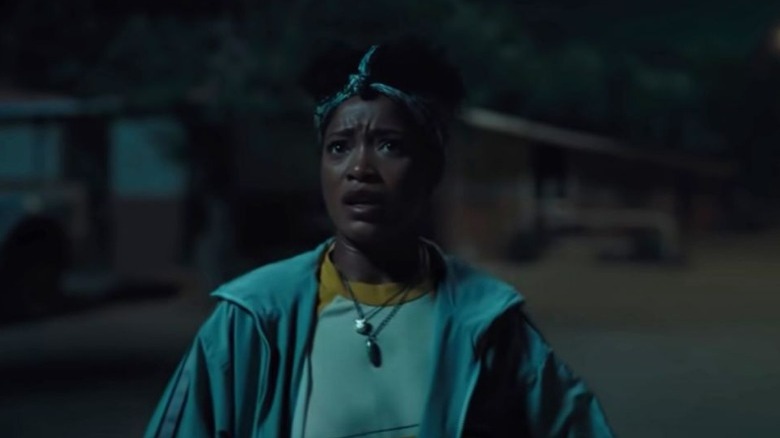 Universal Pictures
As a part of the CinemaCon 2022 event, Jordan Peele took to the stage to talk all about "Nope" (via IndieWire). He discussed the technical aspects of making the film, revealing that they shot it on 65mm film as well as IMAX cameras to create a motion picture unlike anything ever seen before. Peele went on to explain why he continues to make original projects instead of trying his hand at franchises, citing his desire to explore what he wants to see in a movie that hasn't come into existence yet.
Building off of that, Peele elaborated on why "Nope" was the perfect title for his latest venture. "I like the titles that are in tune with how the audiences are feeling and reflect on what they're thinking and feeling in the theater," the director said, noting how much he loves seeing an audience respond to what they're seeing on-screen, regardless of whether the emotions involved are positive or negative. Essentially, he wants moviegoers to emphatically think and say "nope" at the visuals set before them.
If the promotional material that has come out so far is of any indication, then Jordan Peele more than likely picked the most applicable title out there. "Nope" will premiere on July 22, 2022.