Shazam Fans Will Have To Wait A Little Bit Longer To See Fury Of The Gods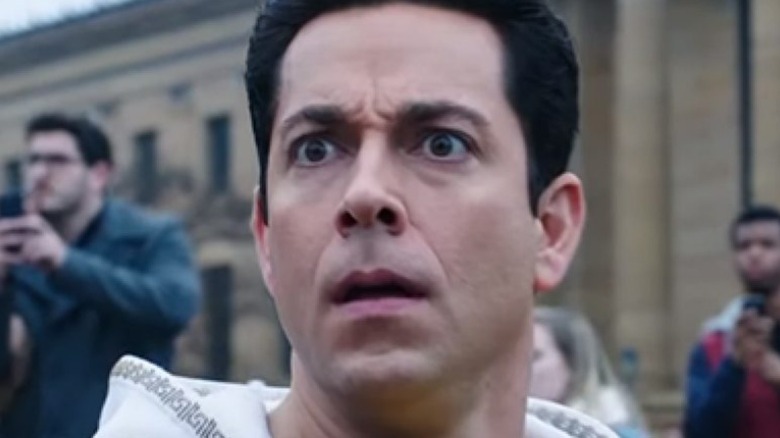 Warner Bros./DC Entertainment
In quite the tonal and visual shift from the likes of "Wonder Woman" and "Batman v. Superman: Dawn of Justice," director David F. Sanberg's "Shazam!" joined the DC Extended Universe in 2019. This light-hearted, often goofy superhero flick centered on an orphan named Billy Batson (Asher Angel), who's gifted magical abilities by a wizard (Djimon Hounsou). These powers allow him to become the costumed hero Shazam (Zachary Levi) whenever he wants, though it takes him a while to understand the true gravity of his situation and realize that great power requires great responsibility.
By the end of the film, not only did Billy defeat the evil Dr. Thaddeus Sivana (Mark Strong) and bond with his now-super-powered adoptive siblings, but he went a long way in helping Warner Bros. launch yet another fan-favorite DC Comics franchise. Shortly after "Shazam!" hit theaters, word of a sequel began to circulate across the internet, and sure enough, this turned out to be true (via The Wrap). The film later received the title "Shazam! Fury of the Gods," added the likes of Dame Helen Mirren and Lucy Liu to the cast list, and wrapped up production by August of 2021.
Naturally, "Shazam! Fury of the Gods" is well on its way to the cinema, but sadly for those excited to check it out, they'll have to wait just a tad longer than expected.
Fury of the Gods has moved its premiere by a few days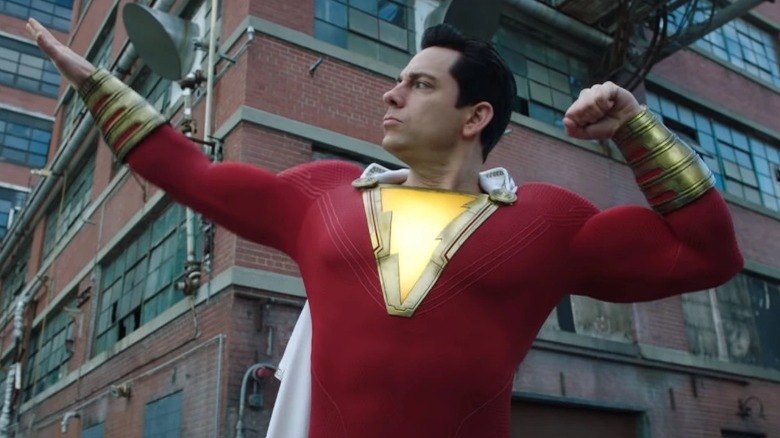 Warner Bros./DC Entertainment
Way back in late 2019, the plan was for "Shazam! Fury of the Gods" to hit the big screen in April of 2022, though this didn't stick for long. Thanks to the COVID-19 pandemic, the sequel got pushed back to November of that year before shifting again to June of 2023. In an overall shakeup of its DC slate, Warner Bros. made the decision to pull "Fury of the Gods" to the much earlier December 16, 2022 date in what should've been the end of this saga. Unsurprisingly, it wasn't.
As revealed by Deadline on April 27, 2022, "Shazam! Fury of the Gods" has endured yet another delay, although this one is far less extreme than the previous ones. For now, the movie will debut on December 21, 2022 — an announcement that comes after the news that the long-awaited "Avatar" sequel, "Avatar: The Way of the Water," will release on December 16. David F. Sanberg even took to Twitter to joke that his project happily moved out of the way for "Avatar" mastermind James Cameron.
After the numerous setbacks and schedule changes that "Shazam! Fury of the Gods" has faced over the past few years, what difference does a few more days of waiting make, anyway?