Whatever Happened To Scottie Thompson From NCIS?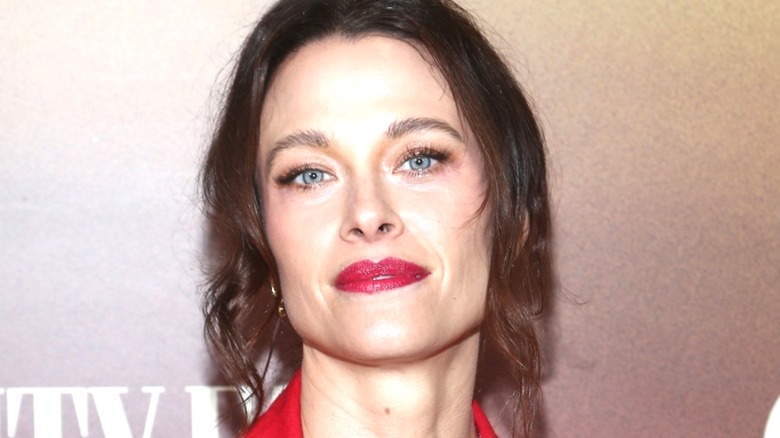 Tommaso Boddi/Getty
Naturally, given such a formidable length, over the course of the more than 400 episodes of "NCIS" to air throughout its nearly two-decade-long run, a fair number of cast members have come and gone. Relatively early on, Season 4 introduced viewers to Dr. Jeanne Benoit, who was portrayed by actor Scottie Thompson for a relatively short span of time.
Some viewers have since become critical of Jeanne's role on "NCIS." That said, the principal reason so many "NCIS" fans dislike Jeanne isn't necessarily her fault so much as disapproval over her brief relationship with Tony DiNozzo (Michael Weatherly) getting in the way of his longer-term romance with fellow agent Ziva David (Cote de Pablo).
After her original run as Jeanne in Seasons 4 and 5, Thompson returned to the "NCIS" universe twice, both reprising her former role and as a new character on "NCIS: Los Angeles." Here's what has happened to Thompson in the years outside of her time as an "NCIS" cast member.
Scottie Thompson has appeared in a number of movies and TV shows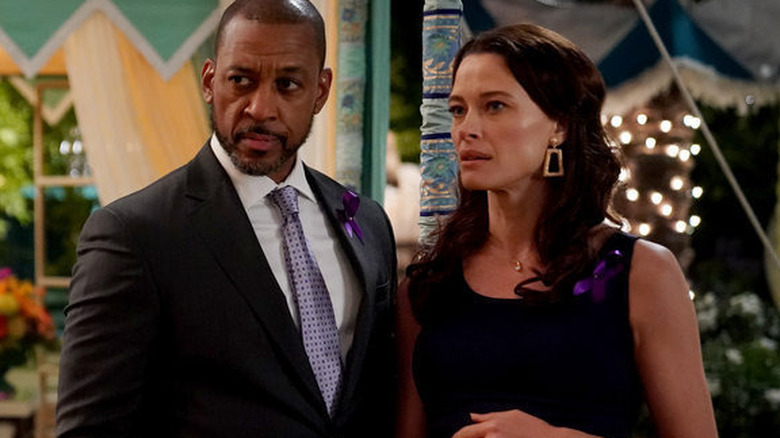 Tyler Golden/Peacock
Scottie Thompson's first "NCIS" appearance, in 2006, came relatively early on in her film career (via IMDb). Between then and her first time reprising the role of Dr. Jeanne Benoit in 2015, some of her career highlights include a four-episode run on the Showtime series "Brotherhood," a recurring role on NBC paramedic drama "Trauma," a leading role in the 2010 alien invasion film "Skyline," and a series of appearances on "The Blacklist," among numerous one-off characters in well-known TV series all the while.
Some of what is arguably Thompson's most notable work then came in the wake of her most recent "NCIS" appearances. These include a multi-season role as time traveler Vivian Rutledge on the TV adaptation of "12 Monkeys" as well as working opposite stars Thomas Jane and Bridget Moynahan in LA cop movie "Crown Vic."
Most recently, Thompson showed up in the 2022 "Fresh Prince" titled "Bel-Air" as Angela, the stepmother of principal love interest Lisa (Simone Joy Jones). Thompson will also appear in the upcoming gold mining drama "Murder at Yellowstone City" — once again opposite Thomas Jane — suggesting her career after "NCIS" is alive and well.