Why Tony And Jeanne Were The Worst Couple On NCIS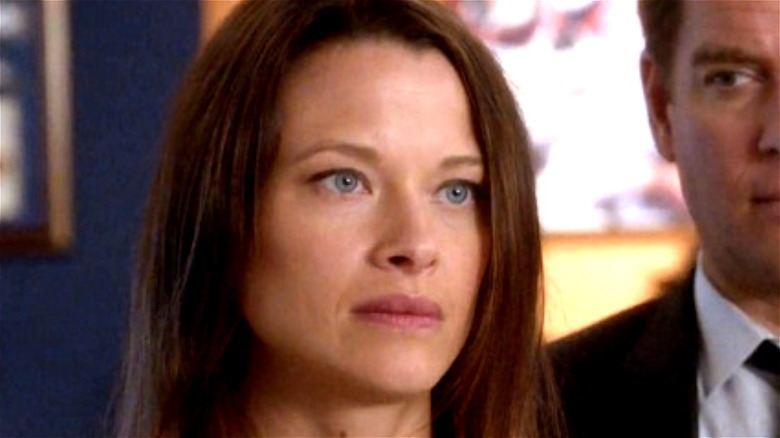 CBS
While audiences primarily tune into "NCIS" week after week in order to watch the intrepid investigative team track down the criminal of the week and see them brought to justice, viewers also show up for the fascinating relationships between characters. From McGee (Sean Murray) and Abby (Pauley Perrette) to Gibbs (Mark Harmon) and Shepard (Lauren Holly) to Bishop (Emily Wickersham) and Torres (Wilmer Valderrama), it's safe to say the team has chemistry that isn't confined strictly to the forensics lab. Easily the biggest "will they or won't they" in the franchise has to be the relationship between Special Agent Tony DiNozzo (Michael Weatherly) and Agent Ziva David (Cote de Pablo). From the beginning, the pair had a bond and an underlying attraction that moved from playful banter to a sincere and lasting affection.
But before Ziva and Tony became an item, there was another woman in DiNozzo's life, Dr. Jeanne Benoit (Scottie Thompson). The two became close, and developed genuine feelings for each other, but it simply wasn't to be. Here's why Tony and Jeanne were absolutely awful for each other.
Falling in love undercover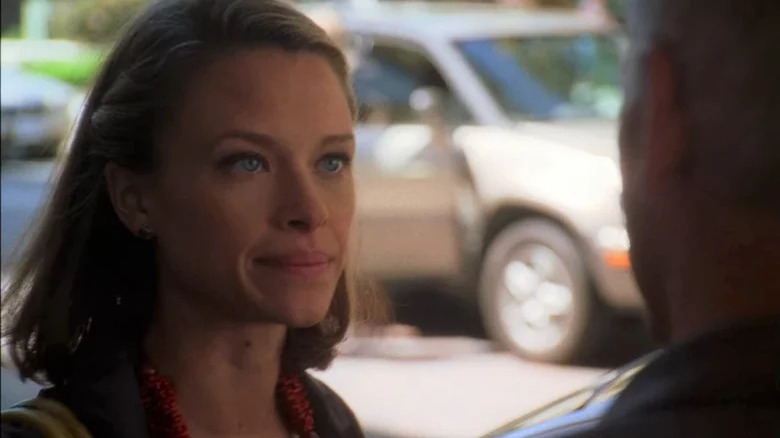 CBS
Introduced in Season 4, Tony first met Jeanne after being assigned by Shepard to get close to an infamous arms dealer, René Benoit aka La Grenouille (Armand Assante).Tony was tasked with becoming Jeanne's boyfriend as a plot to get close to her father and take him down. Over the course of the assignment, Tony found himself genuinely falling in love with her, and the feeling was mutual. But when the truth came out, the relationship ended badly, with the pair parting ways and Jeanne feeling (justifiably) betrayed by a man she loved and thought she knew.
Jeanne would return in the Season 5 episode "Internal Affairs," in which she accuses Tony of murdering her father. The NCIS team clears Tony's name, but the accusation can't help but sting. When she asks Tony if any of their love was real, he lies and says it wasn't. The damage done, it takes Tony quite a while to truly get over her.
Reconciliation and regret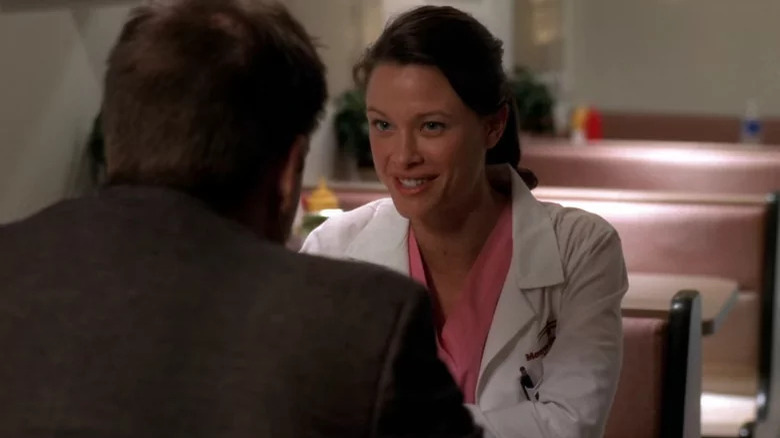 CBS
Jeanne would eventually return in the Season 13 episodes "Saviors" and "Loose Cannons," this time married to another doctor, one who'd been kidnapped. Tony and the NCIS managed to rescue him, and by returning him to Jeanne, Tony was able to atone for his actions and make amends. But Tony had nothing to really show for his good deed — except regret for the road not taken and the underlying guilt of what he'd done to both initiate his relationship with Jeanne and to break her heart cleanly without revealing his true feelings for her.
Tony and Jeanne's relationship was doomed from the start, and not merely because the writers were teasing a potential relationship with Ziva. The fact of the matter was that their entire relationship was built upon a lie, a lie in the service of a greater good, perhaps, but nevertheless it was a campaign of deceit that kept the truth from Jeanne and didn't allow her to truly know the man she'd fallen in love with. It's clear that Jeanne and Tony just weren't meant to be, and their love was doomed from the beginning.