The Actress You Didn't Notice Played Two Characters On NCIS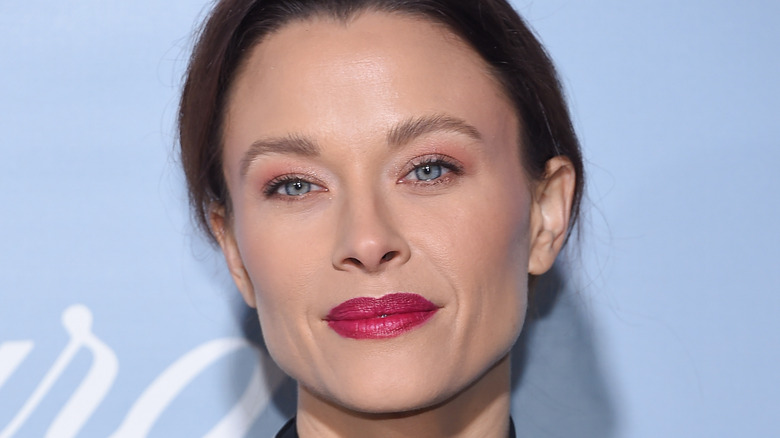 Shutterstock
Since 2003, "NCIS" has made itself into quite a CBS juggernaut. Per The Hollywood Reporter, the series is set to return with an astonishing 19th season. And that makes sense considering that each episode tends to draw in more than 12 million viewers. There's also a host of spin-offs to the main series with a new one set in Hawaii currently in development. "NCIS" is such a network force that the term "NCIS Multiverse" doesn't really sound too out of place.
This is especially fitting considering that many actors have portrayed many different characters throughout "NCIS"'s collection of shows. For example, per TV Insider, actor Don Franklin played recurring character FBI Agent Ron Sacks on "NCIS," while on an episode of "NCIS: Los Angeles" he also played Naval Captain Alan Beck. This is similarly the case with actress Scottie Thompson who not only also played a recurring character on "NCIS" but also guest-starred in 2020 on an episode of "NCIS: Los Angeles" as a completely different character.
Scottie Thompson has played a doctor and government agent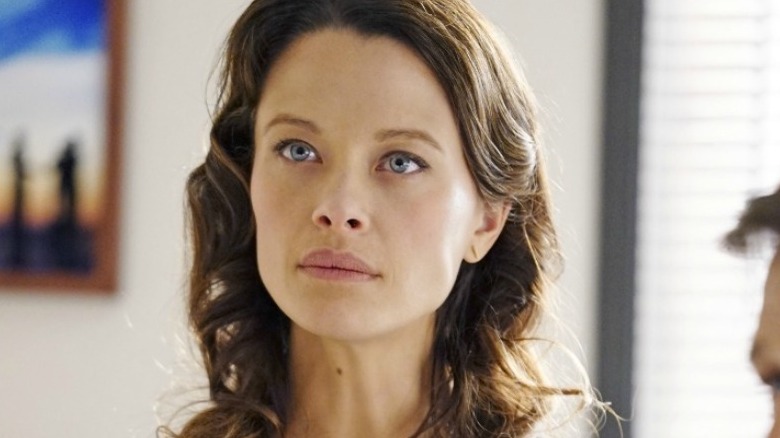 CBS
Scottie Thompson was no stranger to the "NCIS" world of shows thanks to a recurring character she played in 2006. During the show's fourth season episode "Sandblast" (via CBS) Thompson played Dr. Jeanne Benoit who was the daughter of international arms dealer Renee Benoit (Armand Assante) and became a love interest for Special Agent Anthony DiNozzo. Thompson's character of Dr. Benoit actually appeared for quite a bit on the show. She was seen in some episodes of Season 5, but she didn't make an appearance again until 2016 in the 13th season episode "Loose Cannons." Dr. Jeanne Benoit was notable thanks to her criminal father and her romance with DiNozzo which also set her up to be a controversial character for fans.
Perhaps Thompson's experience on "NCIS" made it easier to return to the network TV franchise this time through "NCIS: Los Angeles" in 2020. Via TV Line, In the Season 11 episode, "Missing Time" she traded being the doctor daughter of an arms dealer to become a UFO-hunting agent for the Defense Intelligence Agency. Her character becomes involved with NCIS due to her superior going missing.
Although the chances are slim, it would certainly be interesting if Thompson's two characters were to ever meet in the NCIS Multiverse. The conversations alone between the two characters could make for an interesting episode.