Ruth's Worst Moment In Ozark Season 4 Part 2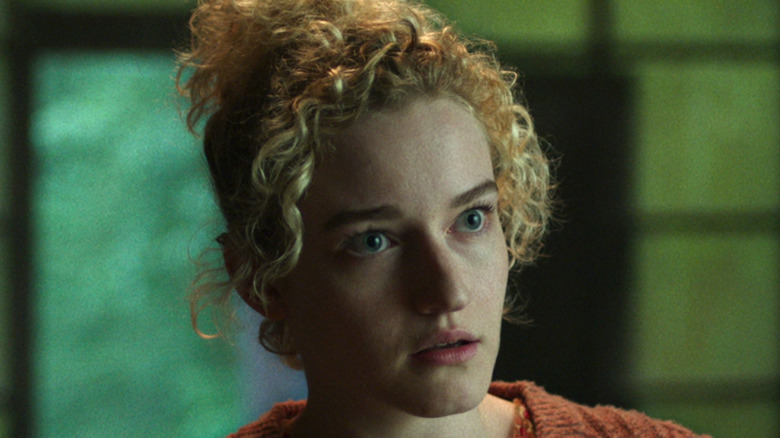 Netflix
Contains major spoilers for "Ozark" Season 4 Part 2
When it came to the finale of "Ozark," many cast members needed a send-off worthy of the character they'd lived, breathed, and murdered in since Netflix dropped the first season of the Emmy-winning show in 2017. In the grand scheme of things, though, none deserved it more than Ruth Langmore, Julia Garner's swear-jar-filling businesswoman-in-the-making who finally gets the big break she's been longing for, but sadly has it cut short when her past deeds came back to haunt her. Ruth's untimely demise in the series finale will surely come as no surprise to longtime fans of "Ozark," but that also doesn't make it sting any less.
Admittedly, things had been looking hopeful for the new owner of the Snell assets. After successfully wrenching control of the casino from the Byrdes, Ruth would seem to have been entering a new chapter in her life. Of course, this is "Ozark." Like any occasion where morally questionable characters do horrible things, good decisions never last long around these parts. In the end, fate finally comes knocking for Ruth in the form of Camila Elizonndro (Veronica Falcón), the mother of the late Javier "Javi" Elizonndro (Alfonso Herrera) and the sister of the soon-to-be-late Omar Navarro. 
As soon as the standoff begins, most audience members could probably predict the ending. However, this episode nonetheless finds a way to surprise us. What's disappointing is that arguably the best character in the entire run of "Ozark" goes out in one of the most poorly handled sequences in the history of the show.
Ruth didn't deserve a bullet time death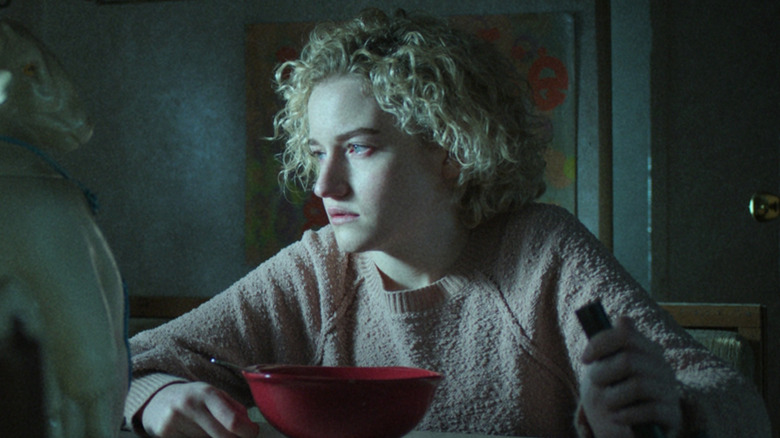 Netflix
The very second Ruth sees Camila walking down her drive, she makes sure to get in a few snide jabs, and, in typical Langmore fashion, Ruth goes down swinging. Although she does her best to project confidence by bad-mouthing the psychopathic son she shot to death, Ruth still fights back tears, fearful of her fast-approaching end. Urging Camila to get on with what she had come to do, a shot is fired, and for some reason, time slows down to a poorly conceived bit of bullet time. Far from a visual representation of the technical skill ever-present in "The Matrix," this version of bullet time just seems out of place.
"Ozark" was never one for stunning cinematography, but a suitable send-off for Ruth could have at least applied a bit of appropriate flair somewhere. There's no denying that Ruth handles the moment like the boss she's always been, on-brand as the snarling young up-and-comer meets her end. Still, the image of a bullet flying through the air nullifies a hugely impactful scene, virtually killing the build-up that had been stewing for seven whole episodes and taking audiences out of the moment at just the inopportune time.
Julia Garner has proven time and time again she is capable of making any Ruth-centric scene a compelling one, so it's just a shame she has to go out in such melodramatic form.