The Molly's Scene On Chicago Fire That Miranda Rae Mayo Calls One Of Her Favorites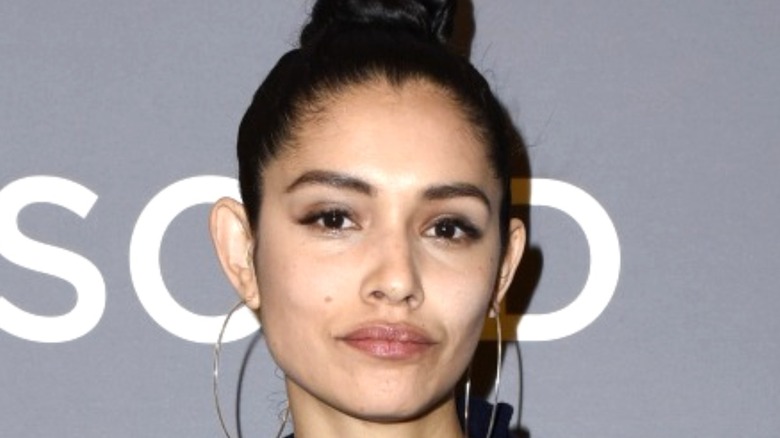 Vivien Killilea/Getty
When you work in a high-stress job in the "One Chicago" universe, you'll probably need a place to cool the proverbial heels. The bar Molly's is one such spot that acts as a meeting place for police officers, medical personnel, and firefighters. As such, Molly's is frequented by the casts of "Chicago P.D.," "Chicago Fire," and "Chicago Med" alike, and the bar sees characters from the different shows meeting up and interacting with each other. Whether they are there on dates, for parties, or to just generally blow off some steam, the characters of the "One Chicago" universe make good use of the bar. 
Although based on and filmed in a real bar, the fictional Molly's is owned in part by firefighters from "Chicago Fire," though their doors are certainly open to anybody. Miranda Rae Mayo plays Stella Kidd, who made her first appearance in Season 4 of "Chicago Fire" and quickly became close to Kelly Severide, with the two getting engaged in Season 9. Considering how many moments from "Chicago Fire" take place inside Molly's, which scene is Mayo's absolute favorite?
Mayo loves the scene involving Molly's and a mud run
In a video commemorating "One Chicago Day," Miranda Rae Mayo was asked to share her favorite "Chicago Fire" scene that she filmed, and she had a specific and fun answer. She said, "One of my favorite scenes to film was coming in from the mud run with Yuri ... I loved getting all dirty and just having shenanigans with Otis." This particular moment sees Kidd and Otis (Yuri Sardarov) come into Molly's absolutely covered in mud, and they get yelled at by Christopher Herrmann (David Eigenberg) because he just spent $500 getting the place steam cleaned.
As Herrmann admonishes the pair and tells them not to touch anything, Otis informs Herrmann that he isn't going to like what is to come, and in that very instant, an entire group of mud runners rushes into Molly's, and it becomes immediately apparent that they are just as muddy as Otis and Kidd. Dirty footprints are shown coming into the bar and coating the floor, which causes Herrmann to don a look of exasperation as Otis tells the group that the first round of drinks is on him. This scene is absolutely perfect and it is understandable why Mayo had so much fun during filming because it shows a rather warmhearted moment between the co-workers and a bit of good old-fashioned fun.