The Bones Episode You Likely Didn't Know Featured A Cameo From David Boreanaz's Dad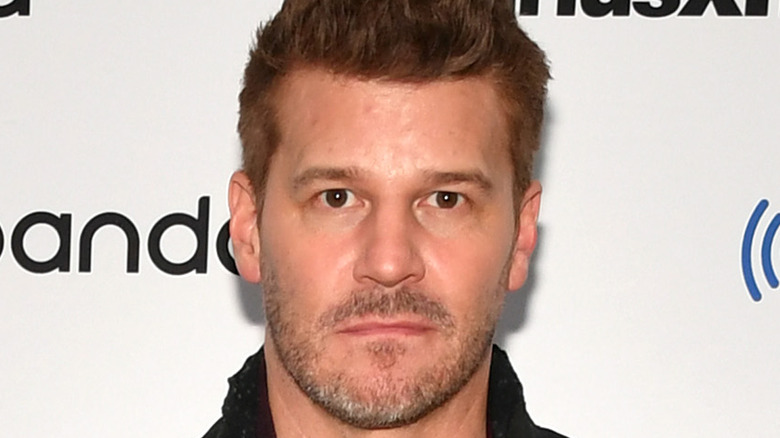 Slaven Vlasic/Getty Images
More than five years after its 2017 series finale, "Bones" continues to hold the top spot as Fox's longest-running live-action drama series (via The Hollywood Reporter). Of course, longtime fans of the show will need no introduction to the series, but for the uninitiated, it's probably a fairly familiar-sounding story. 
Of course, on television, nothing is quite so romantic as solving murders. Indeed, much of the series follows the burgeoning romance between Dr. Temperance "Bones" Brennan (Emily Deschanel), a forensic anthropologist, and Seeley Booth (David Boreanaz), an FBI agent. While the romance takes some time to develop, the duo take on murder cases in which decaying bones are the primary source of clues. 
In spite of all the murders at the center of the show, the series was often noted for its relatively family-friendly qualities (via Common Sense Media). Notably, this aspect would also appear to extend to the casting department. More than a few real-life family members of the central cast appeared in the series. This includes everyone from Emily Deschanel's younger sister, "New Girl" star Zooey Deschanel to Emily Deschanel's husband, "Mythic Quest" actor David Hornsby. 
Notably, even the most dedicated fans of "Bones" may have missed a special appearance by the father of David Boreanaz.
David Boreanaz's father played a news anchor in the last episode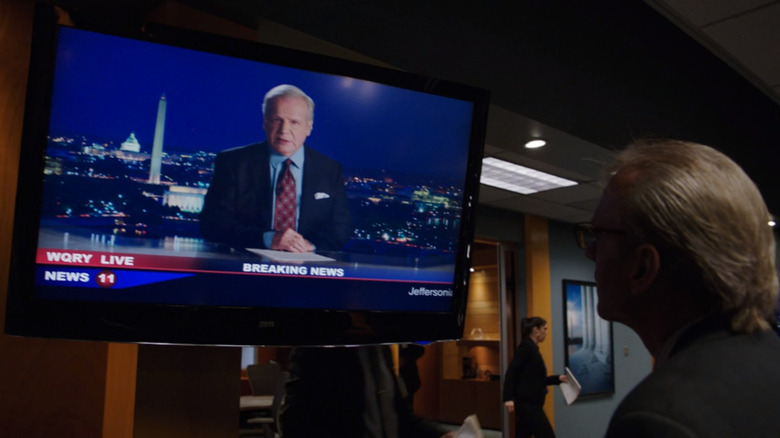 Fox
In March of 2017, fans finally had to say goodbye to "Bones" with Season 12, Episode 12 ("The Final Chapter: The End in the End"). In the last episode of the series, all members of the Jeffersonian find themselves in harm's way after a number of bombs explode at the famed research facility. Of course, this bevy of explosions in downtown Washington D.C. doesn't go unnoticed. 
As Booth's fellow agents at the FBI scramble to locate our favorite agent and the rest of Bones' team, television screens display the latest reports from the ground. For a brief period, a character played by Dave Roberts appears as a newsman detailing the latest information available on the explosions. Roberts is actually David Boreanaz's real-life father. Notably, this is probably a role that came naturally to the former meteorologist for 6ABC News in Philadelphia. 
Boreanaz actually spoke with The Philadelphia Inquirer a few months in advance of the finale's airdate. During the interview, the actor also noted that he secured brief cameo roles in "Bones" for many of his immediate family members. This includes his wife, Jaime, and his son, Jaden, both of whom appeared in Season 12, Episode 9 ("The Steal in the Wheels"), as well as his daughter, Bella, who appeared in Season 11, Episode 18 ("The Movie in the Making"), and his mother, Patti, who also briefly cameoed in the series finale.