The Bad Guys' Marc Maron And Anthony Ramos Reveal What Made The Story Meaningful To Them - Exclusive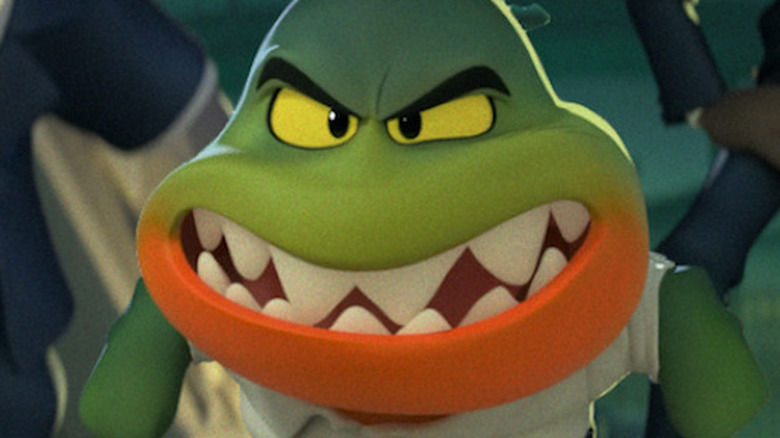 DreamWorks Animation LLC
For viewers in need of some lighthearted entertainment, DreamWorks' new animated film, "The Bad Guys," is a good time at the movies. Full of silly jokes, rip-roaring action, knowing humor, lovely animation, and endearing characters, the movie offers something for everyone, from the youngest kids to the oldest adults. But like many entertaining family films before it, "The Bad Guys" also includes important themes that ensure it will resonate with viewers much more deeply.
The story revolves around the titular gang of infamous animal criminals and their efforts to improve themselves after being caught during a heist. This enables "The Bad Guys" to explore how stereotypes can force individuals into roles they didn't choose, as well as how even the worst of us can change and be redeemed — and it does so with a light touch and amusing tone that makes it a joy to watch. Marc Maron and Anthony Ramos, who voice two of the animal criminals — Mr. Snake and Mr. Piranha, respectively – spoke to Looper about the film's meaningful message and why it made them want to be part of the project.
They like a story with 'a little weight to it'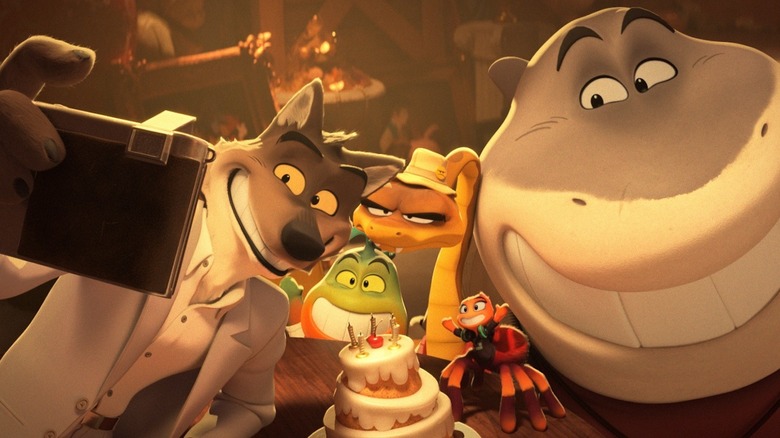 DreamWorks Animation LLC
Marc Maron, whose safe-cracking Mr. Snake initially resists the idea of going from bad guy to good guy, noted that he likes to be a part of projects that make people think, and he appreciated that "The Bad Guys" includes themes that are relevant and meaningful to people of all ages. 
"You want something that's got a little weight to it," Maron reflected, "and all the themes [in 'The Bad Guys' are] good for both grownups and kids. They're put in a language that actually can be appreciated by both grownups and kids. That's a rare thing because those [two] themes [of the problems with stereotypes and that people can change], those are pretty big themes in life, and in this movie, they're made accessible for both adults and children. That's a great thing about the movie."
Anthony Ramos agreed, noting that he enjoyed the arc of his character, along with the other characters' journeys in "The Bad Guys," as they all learned they could grow and evolve. "There's good in everybody, even people who are labeled as bad," Ramos observed. "I don't think anyone is born bad, so it's beautiful to see these characters in this story discover the good within themselves and people start to see the good in them and watch that journey."
"The Bad Guys" is now playing exclusively in theaters.