Abbott Elementary Season 2 - What We Know So Far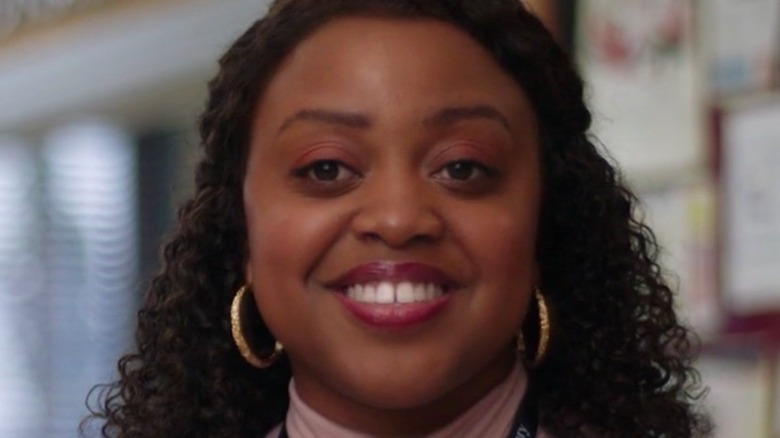 ABC
The ABC sitcom "Abbott Elementary" has proved to be one of 2022's most popular shows. In fact, as reported by Deadline, the series was picked up for another season amid strong ratings before Season 1 even concluded.
Created and starring Quinta Brunson, the series is a mockumentary that follows the everyday lives of a group of teachers who work at the titular underfunded Philadelphia elementary school. Brunson stars as Janine Teagues, a fresh and optimistic 25-year-old second grade teacher who is determined to make a difference in the students' lives. The ensemble cast includes Tyler James Williams as substitute Gregory Eddie, Sheryl Lee Ralph as veteran kindergarten teacher Barbara Howard, Lisa Ann Walter as longtime second grade teacher Melissa Schemmenti, Chris Perfetti as the overeager Jacob Hill, and Janelle James as inept principal Ava Coleman.
Over the course of Season 1, the teachers face issues such as struggling to get supplies for their classrooms and connecting with students. We also see struggles in Janine's personal life, such as her estrangement from her mother and the problems in her long-term relationship with her boyfriend, Tariq (Zack Fox). Plus, like every great sitcom, we have a will-they-won't-they storyline with Janine and Gregory, as Gregory has had a crush on Janine since starting on the job.
With Season 2 of "Abbott Elementary" having premiered on September 21, let's dive into what we know so far about Season 2.
Season 2 will build on the story threads set up in Season 1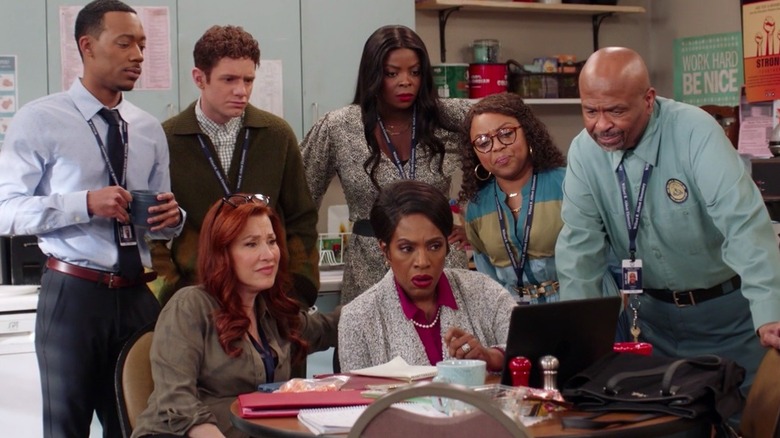 ABC
There are some clues about what we should expect to see in the second season of "Abbott Elementary." Speaking to Entertainment Weekly, creator-star Quinta Brunson firstly revealed whether or not viewers would see Tariq again in the future following his and Janine's breakup in the Season 1 finale. Brunson told EW, "I do think that they are broken up and things are over ... But I don't think you've seen the last of him."
On a similar note, Brunson discussed what could be in store for our resident will-they-won't-they couple, Janine and Gregory. Noting that this is the first time Janine has been single in 10 years, she said, "She has space to discover what that means. So I don't feel like she's going to hop into anything immediately with Gregory." She added that Gregory has just made a big decision to remain a full-time teacher at Abbott, so he has some figuring out to do, as well. Brunson continued, "So I think right now, these are two individuals who are growing up, and we'll continue to see them meet in the middle of that growing up during the second season."
Finally, Brunson teased what can be expected of the Abbott staff as a whole, concluding, "I'm just excited to see these people grow as teachers, which also means watching them grow as individuals outside of the school."