Abbott Elementary's Tyler James Williams Confirms What We Suspected About The Office's Influence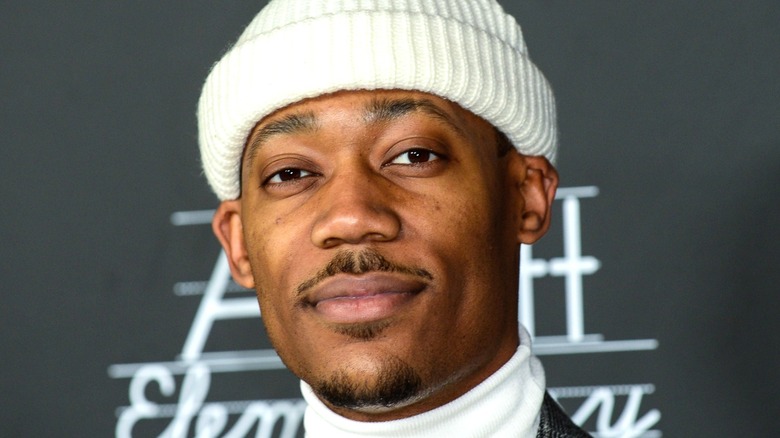 Ray Tamarra/Getty
ABC's "Abbott Elementary" is one of the latest sitcoms to try out the "mockumentary" style of storytelling — as previously used in shows like "Parks and Recreation" and "Modern Family" — but it does so in a way that makes it one of the most unique shows on the air today, by taking that format where it's never gone before: a public elementary school in Philadelphia. Created by Quinta Brunson, the series follows a second-grade teacher named Janine Teagues (played by Brunson herself), who is dedicated to changing the lives of her students no matter what. As such, the series is so much more than a typical sitcom: while being downright hilarious, "Abbott Elementary" is primarily defined by its powerful social commentary about the American education system.
The series received universal acclaim upon its release in December 2021, and currently holds an astounding 97% on Rotten Tomatoes. Considering the incredible response that "Abbott Elementary" has received thus far, it seems like the show might just be remembered as the next great TV mockumentary. Indeed, cast member Tyler James Williams (who plays Gregory Eddie in the series) recently compared "Abbott Elementary" to "The Office." He also explained why, as much as he loves "The Office," he's been purposely avoiding rewatching the hit NBC comedy now that he is working on a mockumentary of his own.
Williams hails the influence of The Office on Abbott Elementary
During a recent interview with Cinema Blend, Tyler James Williams confirmed that "The Office" is a massive influence for "Abbott Elementary," and explained that he actually finds it incredibly difficult to avoid taking inspiration from the previous show — which is why, for now, he's avoiding it.
"It's impossible for 'The Office' not to be an influence," Williams said. "It's the golden standard of this style. However, for me, unfortunately, I can no longer watch 'The Office' because I don't want to bring things in that I'm not even cognizant of. I have to lose 'The Office' in this process, so that we don't end up directly stealing anything here." 
His process seems to have paid off, as "Abbott Elementary" has established itself as perhaps the most unique mockumentary series out there, and it has been praised for bringing a fresh new perspective to the world of comedy.
Still, Williams' comments seem to confirm that the influence of "The Office" is inescapable for any shows that want to use the mockumentary format, and for good reason. As Williams said, "The Office" remains one of the most highly praised sitcoms in television history, one which has influenced nearly every comedy series that came after it. The fact that "Abbott Elementary" can even be compared to NBC's hit mockumentary is a major achievement.