Alex Garfin Shares A Hilarious Story About Bitsie Tulloch From The Superman & Lois Set - Exclusive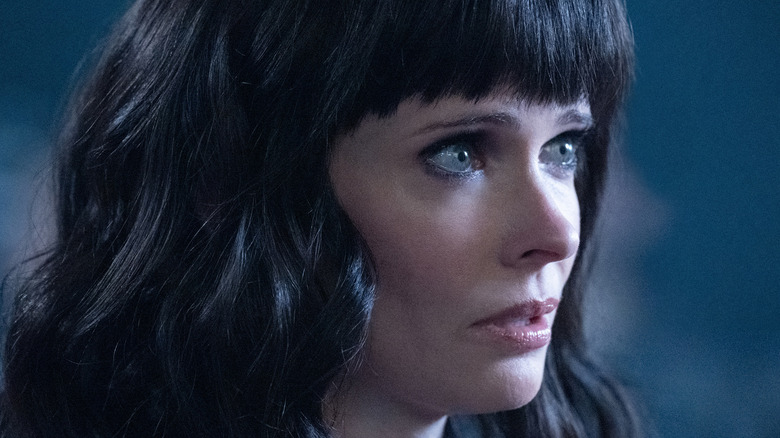 The CW
The CW is unparalleled when it comes to some of the best (and most entertaining) TV sets in showbiz. Ask someone who's worked on any of the network's shows — which include other fan-favorites like "Supernatural" and "Riverdale" — and they'll undoubtedly have some interesting stories from their time on set. The set of "Superman & Lois" is no exception to the camaraderie, family atmosphere, and fun that takes place between scenes.
There's no shortage of stars working on the show, with an equal mix of teenage characters, adults, and superheroes. Between Tyler Hoechlin as Superman, Bitsie Tulloch as Lois, and Alex Garfin and Jordan Elsass taking on the Kent siblings Jordan and Jonathan, you might expect some shenanigans to go on behind the scenes.
During an exclusive interview with Looper, Alex Garfin shared a hilarious story about his TV mom, Bitsie Tulloch, and what the actress gets up to on set. The actor also revealed what it was like working with Jenna Dewan, who plays his on-screen aunt, Lucy Lane.
Alex enjoys his time with the 'clumsiest' actress on set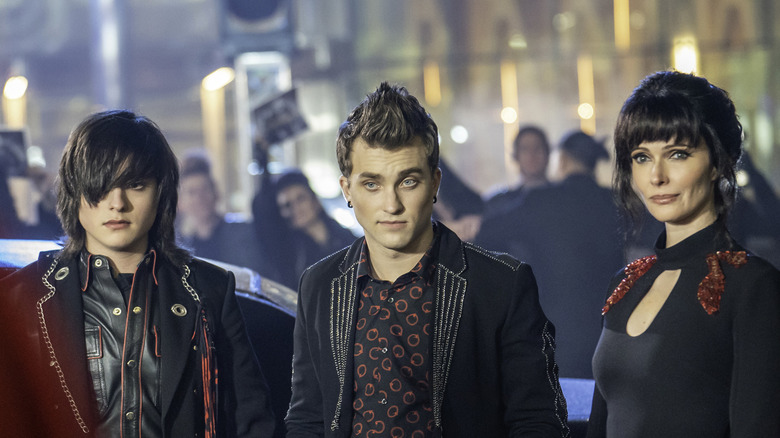 The CW
On whether or not there were any fun outtakes during filming and favorite moments with the cast when cameras weren't rolling, Garfin noted his friendship with costar Jordan Elsass. "Oh, absolutely. Jordan Elsass and I are best friends in real life, so we spend every day together. We are always screwing around together. There are plenty of times in which the two of us are on set, and something ridiculous happens when we both start laughing."
For fans who have seen behind-the-scenes clips of Bitsie Tulloch, they've probably seen her dropping things or getting teased by the rest of the cast. Garfin reaffirmed Tulloch's likely superlative of "most likely to break something on set." Garfin explained, "Also, Bitsie is the clumsiest ... she's the smartest person you'll ever meet, but sometimes she says the craziest, stupidest thing, and she's so clumsy, and it's hilarious." 
On the rest of the cast's antics, Garfin added, "We're always doing one thing or another, or someone's stomach growls, and everyone starts laughing. It's really a set conducive to fun, which adds to the show in a nice way. We don't have to try for lightheartedness a lot. We have it, and when we want to get deep, it gets deep."
He films with more than one Lane sister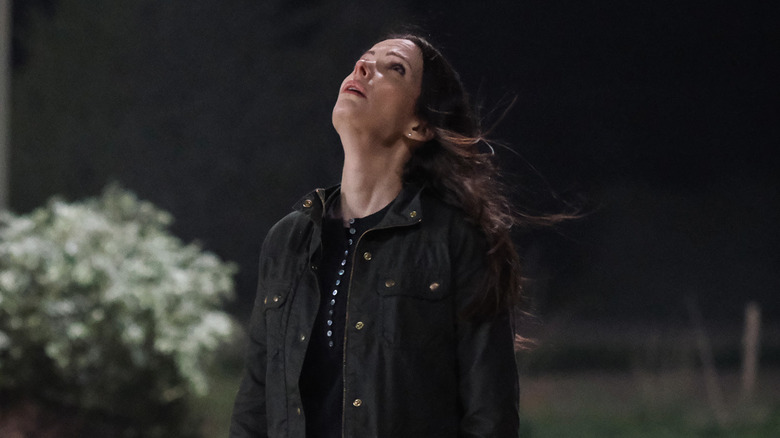 The CW
However, Bitsie Tulloch isn't the only epic Lane sister we have on "Superman & Lois." Jenna Dewan was able to reprise her "Supergirl" role to appear as Lois' sister and Jordan and Jonathan's aunt.
Alex Garfin appreciates the time he's spent working with Dewan as well. "Jenna's absolutely great. I remember I met her ... two months ago. It's been fun seeing the little extended family that we have. I love when we can expand that Lane/Kent family tree as much as possible." He added, "We really went into all of Clark's family last year from the first episode, where we got to learn about Jonathan Sr., and then we got to learn about Clark's Kal-El mother, his biological mother, earlier this season. It's a lot of fun expanding the family tree, and [by] having someone like Jenna Dewan come in, it was an absolute pleasure of an experience." With the Bizarro world delving deeper into the characters' Earth, it looks like we'll only be getting more from Lucy.
Season 2 of "Superman & Lois" returns on Tuesday, April 26, at 8:00 p.m. ET. New episodes are available on the CW website and app the following day.