The Punisher Teaser Reveals New Look At The Characters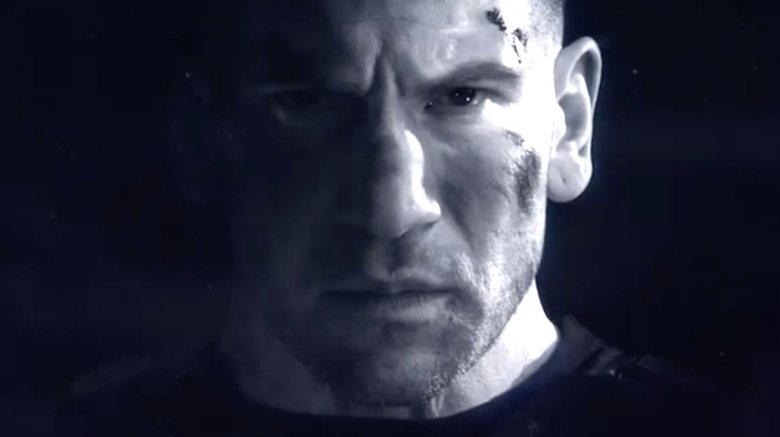 Most of the details about Marvel's upcoming Netflix series The Punisher are still top secret, and that includes much of what's in the latest teaser.
Marvel unveiled the promo on Instagram (below), and it offers a look at some of the key players that will be aligned with or up against Jon Bernthal's Punisher. 
Among those we see: Ben Barnes (Westworld) as Billy Russo (otherwise known as Jigsaw), Deborah Ann Woll as her Daredevil and The Defenders character Karen Page, Amber Rose Revah as Homeland Security agent Dinah Madani, and Ebon Moss-Bachrach as former NSA analyst Micro.
For those unfamiliar with the main character, the Punisher is a vigilante driven by the murder of his family. A war veteran and a former sniper for the Marines, he's a master of martial arts, guerilla warfare, stealth tactics, and a wide array of weaponry.
Barnes recently said that, unlike the other Marvel shows on Netflix, the series will not feature any characters with super powers. "I was really pleased at the grounded, tough approach to the material," Barnes said. "Our show is about men suffering tragedy and trauma; it's about a very real topic set in a world of superheroes—but no character in our show has superpowers and that makes it feel unique in this universe."
The show is set to arrive sometime this year, but the teaser makes it clear that the release date has yet to be announced. While we wait, check out some facts about the Punisher you may not know.