The Punisher TV Series Doesn't Have Any Characters With Super Powers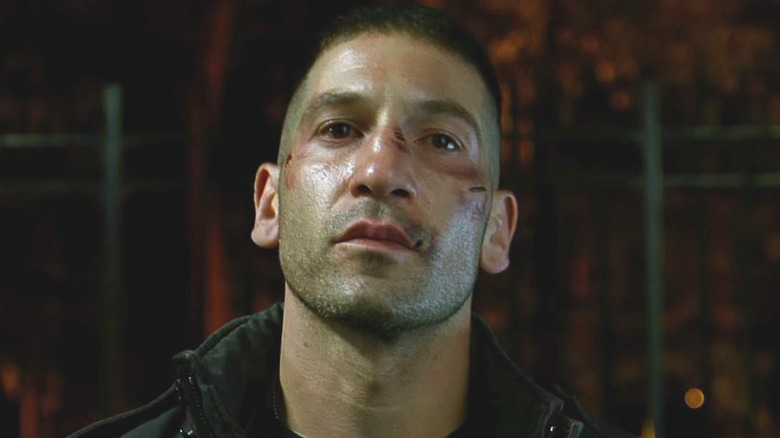 Netflix
The Punisher will only see fair fights in the upcoming Netflix series. Well, he won't face anyone with super powers, at least.
Ben Barnes, who plays the villainous Jigsaw, recently told Da Man Magazine that the series is more rooted in reality than most of what you'll see from Marvel. 
"I was really pleased at the grounded, tough approach to the material," Barnes said. "Our show is about men suffering tragedy and trauma; it's about a very real topic set in a world of superheroes—but no character in our show has superpowers and that makes it feel unique in this universe."
For those unfamiliar with the main character, the Punisher (Jon Bernthal) is a vigilante driven by the murder of his family. A war veteran and a former sniper for the Marines, he's a master of martial arts, guerilla warfare, stealth tactics, and a wide array of weaponry. But he was never bitten by a radioactive spider or anything like that. 
Meanwhile, Jigsaw is a gangster who does sometimes wear a special exo-skeleton, but he's another regular guy with exceptional skills. 
As for the rest of the cast, Ebon Moss-Bachrach plays Micro, a former NSA analyst who assists the Punisher; Amber Rose Revah plays Dinah Madani, a Department of Homeland Security agent; and Deborah Ann Woll plays Karen Page, a reporter at the New York Bulletin and Daredevil's former assistant.
While plot details are still under wraps, we do know that it's unlikely that the Punisher will ever join up with Marvel's other Netflix heroes as a member of The Defenders. Marvel TV head Jeph Loeb said, "I'm not saying that it couldn't happen and I'm not saying that it wouldn't happen, I'm just saying it doesn't immediately lend itself towards, 'Oh yeah, sure, I can see the Punisher and Luke Cage (Mike Colter) hanging out with each other.'"
The Punisher is expected to arrive sometime later this year. Until then, check out some facts about the Punisher you may not know.