What The Flight Attendant Fans Really Think About Kaley Cuoco's Performance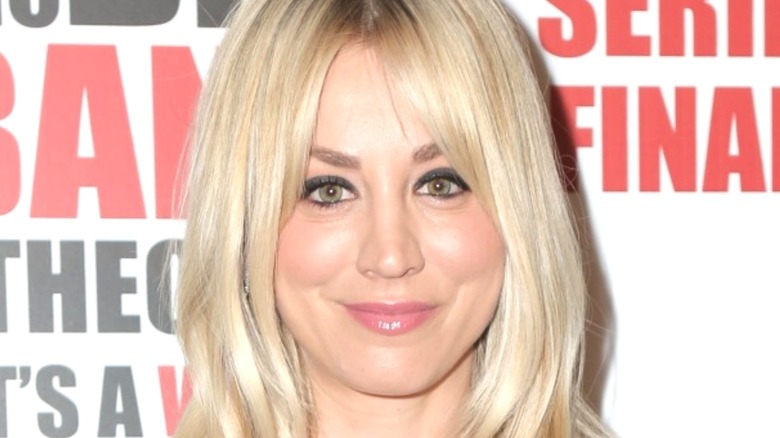 Kathy Hutchins/Shutterstock
"The Big Bang Theory," the popular CBS sitcom, ended its 12-season run in 2019. In the aftermath, one of its stars, Kaley Cuoco, decided to follow up the prominent project with a new television series — although this time leaving the lighthearted sitcom genre for a much darker comedy thriller.
Created by Steve Yockey and based on Chris Bohjalian's 2018 novel, "The Flight Attendant" follows Cassie Bowden (Cuoco), an alcoholic flight attendant who frequently spends her time off partying. On one of her flights, she meets passenger Alex Sokolov (Michiel Huisman), and the two spend the night drinking and sleeping together. The next morning, a hungover Cassie (who can't remember all of the night before) finds Alex next to her in the bed with his throat slashed. Terrified, she cleans up the scene and runs off to work. As the police pursue the investigation — and eventually Cassie — she tries to figure out who killed Alex. After a successful first season, "The Flight Attendant" was renewed for another season, which premiered on April 21, 2022.
After an actor plays one character for so long, as Cuoco did with Penny on "The Big Bang Theory," it makes sense that viewers may scrutinize whatever roles they decide to take on next. Cuoco is no exception — here's what fans really think about her performance in "The Flight Attendant."
Fans think Cuoco's performance is better than expected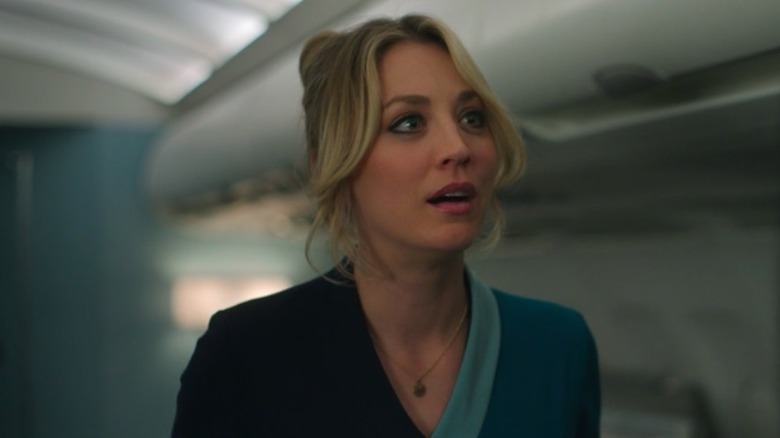 HBO Max
After watching "The Flight Attendant," one fan, u/digitalpassifier, took to Reddit to express their surprise at how good Kaley Cuoco is in the role, writing, "I expected 'Penny on a Plane.' I was blown away by Kaley Cuoco's performance as Cassie. She truly gets lost in this character. I went into it not expecting much but I was impressed." In agreement, u/producermaddy responded, "She did great! I have only seen her in comedies and I love seeing her in dramas." Another fan, u/SaltCourse, expressed interest in seeing Cuoco take on more serious roles beyond "The Flight Attendant" as well.
One commenter, u/Freckle53, speculated as to why viewers might have expected to see "Penny" in Cuoco's performance, writing, "She was really good. I did see a bit of Penny in the lighter moments, but that's probably more of just Kaley herself. I imagine at this point Penny is mostly Kaley." They added praise to her performance by mentioning a couple of specific details: "She was so amazing in those scenes where she finally dealt with her father's death and comforting the little girl version of her. She definitely was able to nail the dramatic [and] emotional stuff."
Though one fan thought that the performance was "overacting," a couple of other commenters pointed out that they found the writing to be lacking, agreeing with the other fans that Cuoco still excels in the role, doing the best with the content she's given. Meanwhile, another fan, u/dudeonrails, came to a conclusion about Cuoco overall: "She's definitely a much better actor than I had given her credit for." It will be interesting to see if Season 2 allows her to further distance herself from her performances as Penny — we'll keep you posted.