Here's How You Can Watch Every Season Of Fear The Walking Dead Online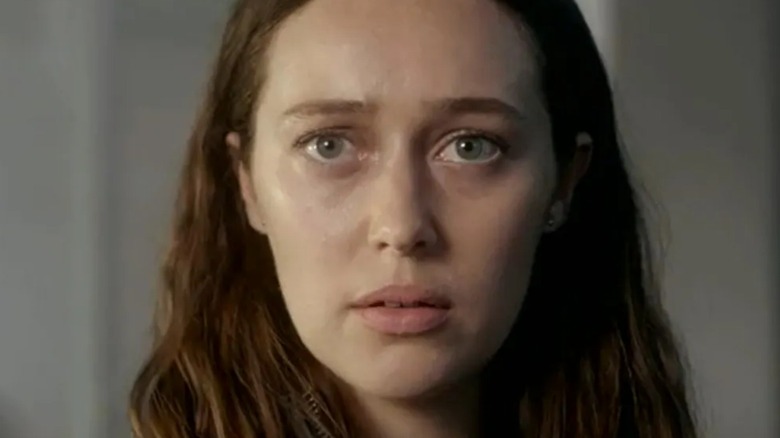 AMC
It's no secret at this point that "The Walking Dead" is among the biggest TV shows in history, even though many would argue that it lost its luster a long time ago. Luckily for those people, AMC's flagship series is on its way out as its 11th season draws to a close. However, that's not to say that the zombie-infested world it introduced viewers to over a decade ago will disappear from the airwaves any time soon. Numerous spin-off titles are on their way down the production pipeline — some more controversial than others.
"The Walking Dead" transforming from a single program into a sprawling franchise is nothing new, though, seeing as a couple of off-shoot titles have already been released. "The Walking Dead: World Beyond" is the most recent, with the first-ever being "Fear the Walking Dead": a show that began in 2015 and focuses on a brand new set of apocalypse survivors, detailing how the zombie outbreak began, as well. At the time of this writing, it's up to seven seasons, and while it hasn't quite reached the heights of its predecessor, it has cultivated a devoted fanbase all its own.
In case you're looking to give "Fear the Walking Dead" a try or simply want to give it a rewatch, here's where you can stream the entire thing.
AMC+ has Fear the Walking Dead's entire run available to stream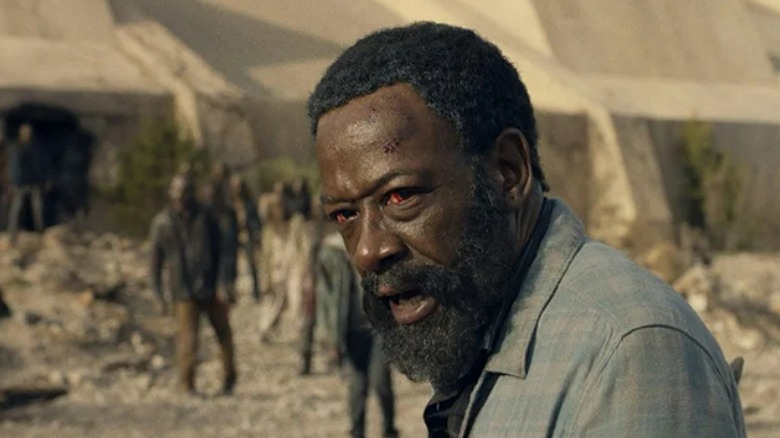 AMC
One method of checking out "Fear the Walking Dead" in its entirety is through the AMC+ streaming service. Plans start at $6.99 per month, granting you access to not just "Fear the Walking Dead" but the whole "Walking Dead" universe. Not to mention, you also get other AMC hits like "Breaking Bad" and "Better Call Saul," in addition to the entire Sundance Now, BBC America, and Shudder catalogs, along with a ton more. Suffice to say, AMC+ has you covered for both during and after your "Fear the Walking Dead" binge.
Of course, AMC+ isn't the only streaming service that boasts "Fear the Walking Dead" as a part of its library. Hulu also has the "Walking Dead" spin-off, although it has yet to add any Season 7 episodes as of publication. Nevertheless, it too has a rich library of hit movies and television shows for you to check out, with new titles popping up consistently to keep things fresh. Much like AMC+, Hulu plans begin at $6.99 per month, but if you'd prefer to avoid commercial breaks, there's also a $12.99 ad-free option.
As "Fear the Walking Dead" Season 7 moves along, there's no better time than now to get in on the action. Thankfully, you've got options when it comes to how you'd like to do so.