The Best Courtroom Scene In Law & Order: SVU Season 14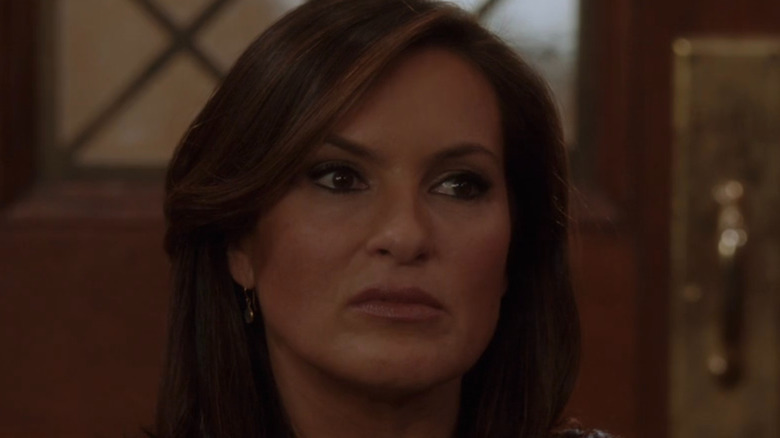 NBC
Season 14 brought big changes to the "Law & Order: SVU" storyline. Most notably, beloved and charismatic A.D.A. Raphael Barba (portrayed by the critically acclaimed stage actor Raúl Esparza) joined the cast in Episode 2, titled "Twenty Five Acts."
From the moment he stepped onto the "SVU" scene, it was clear Barba would be a different sort of attorney. While most of the series' prosecutors had taken their dedicated-but-conflicted,serious-and-socially-aware queue from Sam Waterston's Jack McCoy on "Law & Order," Barba's sharp tongue and exquisite collection of pocket squares provided the long-running procedural with some much-needed levity, wit, and, on occasion, comic relief. Like A.D.A. Mike Cutter (Linus Roache), Barba's one-liners and courtroom mic drops were more clever and cutting than they were righteous or noble, and he wasn't afraid to think outside the box to win his case. 
In his time on the show, Esparza made good use of his stage experience, to the point where nearly all of Barba's more extended courtroom scenes could be analyzed as a play within a play unto themselves. There's one scene, however, that stands out not only for Esparza's performance, but for the antagonistic chemistry he shares with his courtroom sparring partner, Nia Vardalos' hustler of a public defender, Minonna Efron.
In Criminal Hatred, Barba is disarmed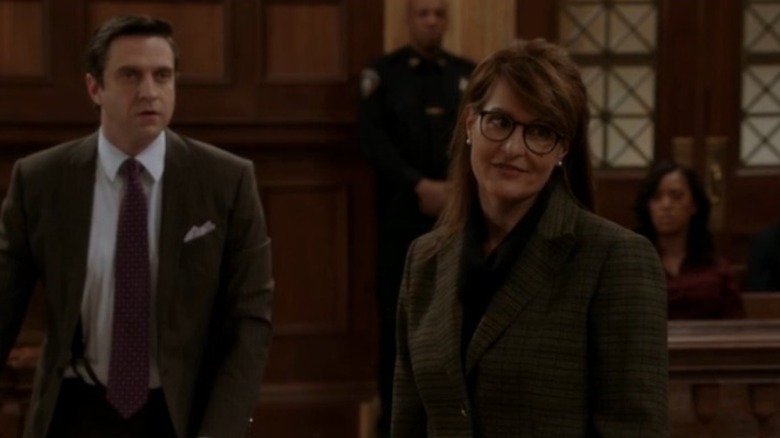 NBC
In the Season 14 episode titled "Criminal Hatred," Raphael Barba attempts to convict a man who's committed a spree of violent crimes, robberies, and at least one murder against closeted gay men. The defendant, Jeremy Jones (Max Carpenter), is himself a gay man, but Barba attempts to use the hate crime statute against him nonetheless. Barba feels confident he can pull out a win despite the difficulty of the case since Jones' public defender portrays herself as inexperienced, underprepared, and ill-equipped. The episode sets Barba up to fail and turns his well-established over-confidence against him, all while experimenting with tone in a way that the series had yet to attempt.
Minonna Efron fumbles through the rules of a line-up, cites irrelevant law, and makes almost childlike arguments in court. It's an approach Barba doesn't quite know what to do with, and one that renders his typical swagger obsolete in his courtroom tête-à-tête with his opponent. What's more, the episode poses an interesting question about the definition of a hate crime, but the immature back-and-forth in the courtroom acts like an intentional reflection of the equally unprofessional and unproductive nature of debate in an era of social media. 
The courtroom scene in "Criminal Hatred" allows the series to play with commentary in a less obvious way, and in perhaps his most-quoted line in the series  — "Objection, argumentative... and ridiculous" — Raúl Esparza's stage experience is on full display. The expertly timed beat, pitch-perfect delivery, and subversive tone of the moment have even inspired some fans to put it on a tee-shirt (via Redbubble).