This Classic Marvel Actress Wants To Join The MCU In The Role She Made Famous On The Big Screen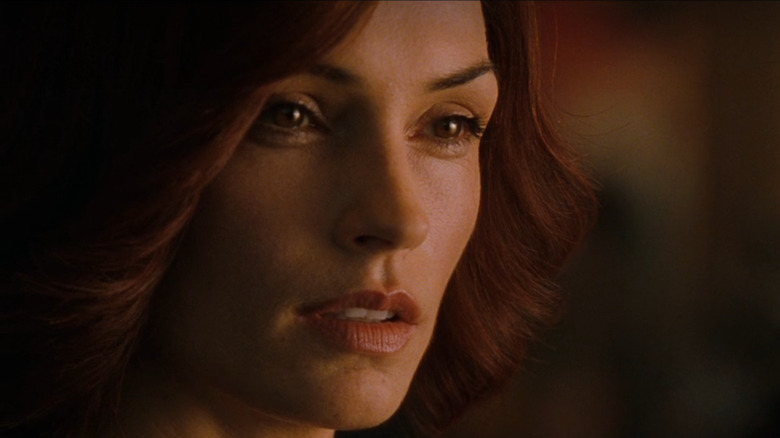 20th Century Fox/Disney+
Marvel Studios has spent the past several years laying the groundwork for a new era of storytelling. Since the release of "Avengers: Endgame," which capped off the Marvel Cinematic Universe's "Infinity Saga," fans have been treated to a steady stream of new movies and television series introducing new characters and ripping open an entire realm of possibilities. 
For example, the events of "Loki" Season 1 resulted in the possibility of multiple emergent timelines, while those of "Spider-Man: No Way Home" knocked open the doors to the multiverse. But the latest "Spider-Man" also did something even more significant. By bringing back Tobey Maguire as Spider-Man, Willem Dafoe as Green Goblin, and other actors from past "Spider-Man" films, it showed that the MCU is willing and eager to incorporate characters from non-MCU Marvel movies. 
Of course, the biggest shakeup yet may come with the release of "Doctor Strange in the Multiverse of Madness," which is rumored to be the point of introduction for even more beloved characters into the franchise. For instance, Sir Patrick Stewart seems to have slyly confirmed that he's in the film's trailer, which sets up the possibility that other members of the Fox-produced "X-Men" films could also join the MCU alongside him.
With so many possibilities, actors from Marvel movies of the past may be keen to dust off their characters for a return to the silver screen. One Marvel star, in particular, has signaled her interest loud and clear.
Rebecca Romijn hasn't had her fill of playing Mystique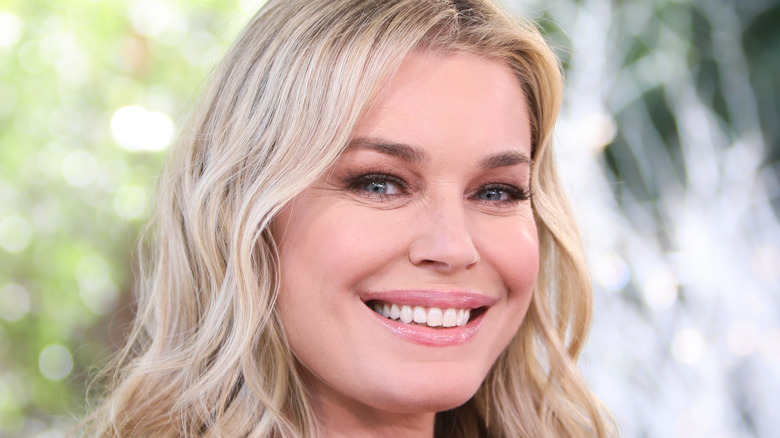 Paul Archuleta/Getty Images
When asked whether she'd be interested in returning to the role that made her famous, original "X-Men" trilogy star Rebecca Romijn said she had no expectation of reappearing as Mystique. However, she also confirmed that she'd be all game to return as the shape-shifting mutant, should she receive an invite into the MCU. 
"I don't know if they would ever want me back," Romijn said (via ComicBook.com). "I mean, that was quite a few years back when I played that character, but I would love to, yeah, absolutely. It was a fantastic franchise to be a part of. I'll love that cast until the day I die. We had a great time together. And yeah, I would absolutely be open to that."
Unsurprisingly, it's actually not the first time Romijn has said she'd be excited to return to the big screen as the blue-skinned mutant. In fact, she told Looper the very same thing in an interview last year. While it's not clear whether an MCU reboot of the X-Men would incorporate Romijn's version of Mystique, Jennifer Lawrence's take on the character, or someone else entirely new, it's certainly nice to hear that Romijn has such fond memories from her time as the character.
Luckily, even if Romijn never returns to play Mystique, it looks like she's been finding success with another beloved franchise as of late. Beginning in 2019, Romijn took over the role of Number One on "Star Trek: Discovery," a role she is also set to portray as a series regular in "Star Trek: Strange New Worlds."